Do you want to play carrom board online and earn money? In this post you will find real money carrom game apps. Most of the apps mentioned in this list support more than one game. So carrom is just one of the options you have.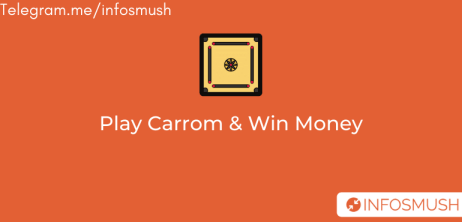 Carrom is a classic Indian household game, almost as popular as Ludo. I have already compiled a list of the best apps where you can earn Paytm cash by playing ludo- Click here to see the list. To play carrom and win Paytm cash, you need to have the skills in the digital carrom world.
Let's get started…
Apps to Play Carrom & Earn Paytm Cash
| | | |
| --- | --- | --- |
| Sr. No | Carrom Earning App | Referral Code |
| 1 | Gamezy | INF100 |
| 2 | Rush | |
| 3 | Winzo Gold | HIMC2218 |
| 4 | MPL | WUEK73 |
| 5 | Carrom Clash | k0pems6e |
| 6 | PlayerzPot | KHIM5938 |
| 7 | MyTeam11 | M6Z0QR3PXY |
| 8 | GetMega | |
| 9 | Dangal Games Carrom | |
| 10 | Howzat | INFOSMUSH |
1. WinZO Carrom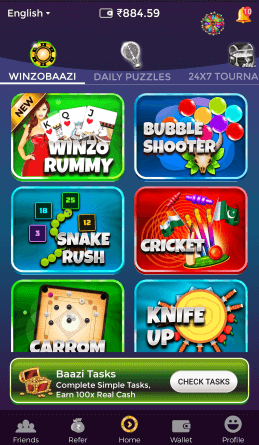 WinZO is another popular Paytm cash earning games where you can play carrom and earn money. The app was launched a long time ago and has progressed a lot. On sign up you will receive ₹50 cash bonus.
Other than carrom you can also play games like:
8 Ball Pool
Rummy
CallBreak
Race
Furthermore, you can earn money by playing esports tournaments for games like Free Fire, BMGI and Call of Duty.
Since 2019 WinZO has also started to let its users play fantasy sports. First, they only hosted contests for IPL matches but slowly they expanded it, and now you can even play fantasy football.
Referral Code: HIMC2218
2. Gamezy Carrom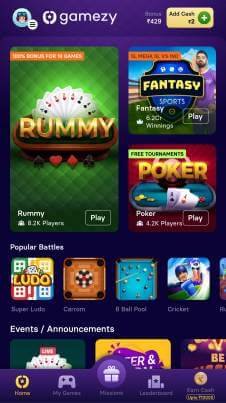 Gamezy is a popular fantasy sports app where you can also play games like carrom, ludo and rummy to win real money. One of the things that I liked most about carrom real money app is that minimum withdrawal amount is just ₹25. It is one of the lowest withdrawal amounts among fantasy and earning games.
Gamezy app can fulfill all your needs whether it is playing fantasy sports or games. The brand embassador of this app is KL Rahul since the last IPL.
Other than Carrom you can also play 20+ other games on the Gamezy app. In the new update, they have also added a game similar to candy crush.
Referral Code: INF100
Apk Download: Download
3. PlayerzPot Carrom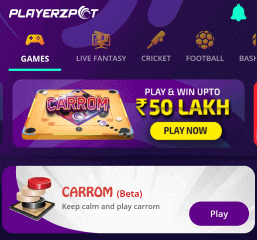 If you don't know PlayerzPot was launched as a fantasy app. But since the last year they have been adding more and more games for users to play. And now they have also added Carrom.
Although, the game is still in Beta version. So PlayerzPot is another Carrom money-earning app who also want to try their hands I fantasy sports.
Currently, this app has roped in Bhuvneshwar Kumar and Smriti Mandhana as brand ambassadors. And don't get scared, you don't have to do KYC to withdraw money from this app as long as you are withdrawing to your Paytm wallet.
On sign up you will get ₹100 sign up bonus. But the great part is that you can refer your friends and earn up ₹1500 deposit cash.
Referral Code: KHIM5938
4. Howzat Carrom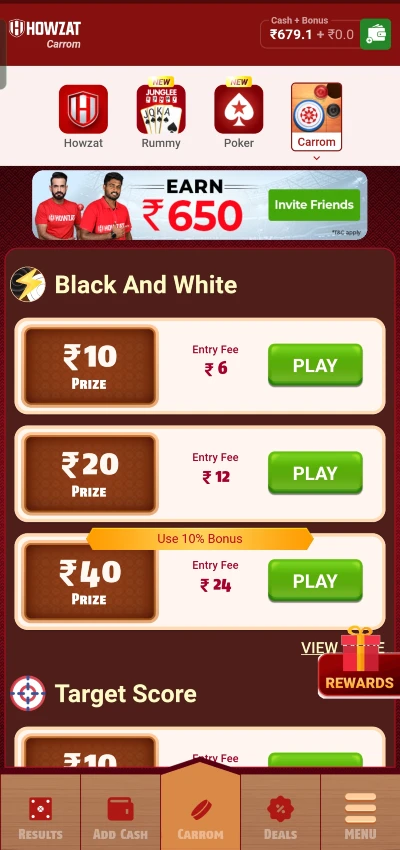 Howzat is a carrom money earning apk that you can install on your phone and be rewarded with ₹500 on your first deposit of ₹200. On Howzat you can play real cash carrom board contests starting from ₹10.
5. Rush Carrom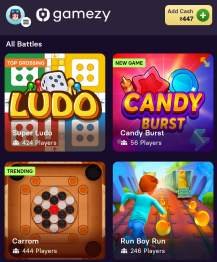 Rush is a great carrom paytm cash app with a minimum entry fee of ₹1. That means you can play Carrom and earn paytm cash for just ₹1. On sign up, you will also get ₹60 cash bonus. The bonus is up to 10% in contests.
You can play many other games as well such as ludo, snakes and ladders, rummy, poker and more. But it doesn't end there, you can also play fantasy cricket on Ewar Games. For now, only fantasy cricket is available but in future, they might add other sports as well.
The app has been around for more than 2 years and consistently new games have been added to the platform. The minimum withdrawal amount is just ₹10.
6. MPL Carrom

MPL is also a real money carrom game app which is endorsed by Virat Kohli. Other than carrom you play 100s of other games and fantasy sports. On you can also play rummy and win paytm cash. Sign up bonus for new users is ₹75.
MPL supports instant withdrawals whether be it paytm withdrawal or withdrawal to your bank account. And the minimum withdrawal amount is just ₹1. So it beats Gamezy in this regard. You can also redeem your money via your linked UPI ID.
Referral Code: WUEK73
7. AIO Games Carrom
AIO Games is the best carrom earning app 2023 which is currently offering ₹100 sign up bonus. Unlike the apps mentioned before this one, on Carrom Clash you can only play carrom and not any other games.
It does have a referral program. You can share your referral link/code with your friends and earn ₹10 when they play their first game.
8. MyTeam11 Carrom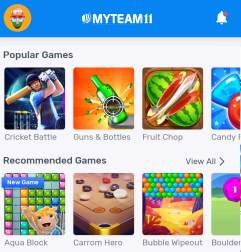 MyTeam11 is another popular fantasy app that has added games to their platform. So now you can also play games and earn Paytm cash. There are over 12 games on MyTeam11 that include Carrom carrom paytm cash, Fruit Chop, Bubble Hero, Candy Fiesta, Rummy, Poker, and more.
You can also play practice contests for free so that you can improve your skills before investing money.
When you sign up on MyTeam11 with my referral code, you will get ₹100 cash bonus. ₹50 will be added when you verify your phone number and the rest will be credited to your account after you have verified your PAN card.
The minimum withdrawal amount is ₹200, and you can withdraw to your bank account or Paytm wallet. MyTeam11 also supports instant withdrawals.
Referral Code: M6Z0QR3PXY
MyTeam11 Carrom Paytm Cash Apk Download Click here
9. GetMega Carrom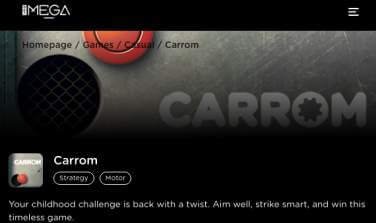 GetMega is another great carrom paytm cash game. There are many games that you can play on this app and win money.
Some games that are on GetMega are:
Carrom
Rummy
War Ship
Poker
Go Pool
The only downside is that there isn't a referral program. But if you don't care about that stuff, it is a great carrom money earning app.
10. Dangal Games Carrom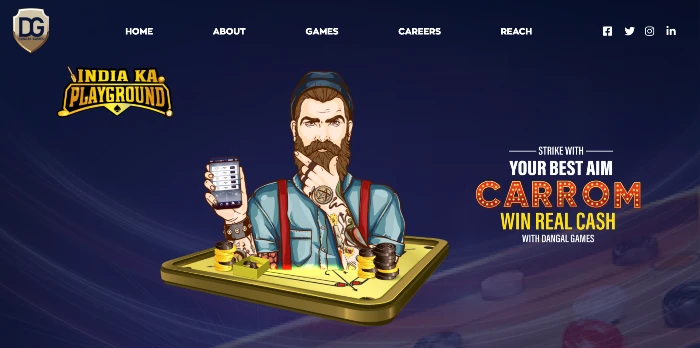 Dangal Games is one of the best carrom earning apps in India for players who are looking to win paytm cash with their skills in the game. On this app you can play carrom board online and earn money.
What Do You Need To Use The Carrom Money Earning Apps?
Nothing much just an Android smartphone with stable internet connection.
Remember, you should only play if and when your internet connection is stable. Because if you disconnect from the game you will lose your money. So avoid rush hours.
If you have an iOS device there isn't much that can be done about it. As there are a few Play carrom and earn Paytm cash apps that are available for iOS. Here's the list:
MPL
WinZO
PlayerzPot
Gamezy.
So 4 of the listed 6 apps are available for iOS. Not bad right?