When considering online games that can produce real cash earnings, many look to fantasy sports. Our own section listing the 'Best Fantasy Apps' points to a number of intriguing opportunities to earn rewards for wins, and it's no wonder these same apps cater to such large player bases.

For those seeking other real-money gaming opportunities online, however, there is still action to be found in the poker category as well. Today's online poker industry is somewhat convoluted and difficult to navigate, in that there are both play-money and real-money sites, legal restrictions vary from one location to another, and so on. Provided you're in an area where you can legally access "real" poker sites and apps though, there are still some excellent platforms you can hope to get lucky on.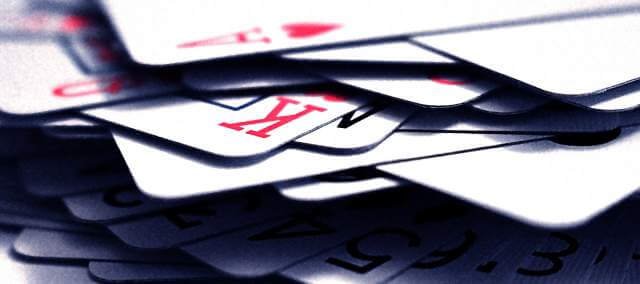 Adda52
The online casino gaming picture in India specifically is a bit blurred. Gambling restrictions vary by states, and per Nikkei Asia there have been some recent calls for increased regulation. As of now though, online poker is legal, and Adda52 is its dominant force. It's a comprehensive poker platform with thousands upon thousands of users, excellent game variety, quick cash games, and tournament play. Unlike some competitors, the site also offers a fair amount of information that can bring new players along and educate users about how different versions of the game work. The platform is accessible across devices, and offers real cash rewards, typically in a sort of tiered fashion depending on finishing order in games and tournaments.
888Poker
888Poker is particularly relevant in parts of Europe and in the slowly blossoming U.S. market. We can still consider it to be an international poker platform however, and a particularly popular and well-run one. Two things stand out at 888Poker. The first is that it has a very smooth and clean interface, making it a pleasure to use in comparison to some clumsier and more cluttered sites. The second is that the game variety is just about unmatched. From practice sessions, to free games with cash prizes, to competitive real-money tournaments, this platform has something for everyone.
Betway
Like 888Poker, Betway is primarily active in parts of Europe. It is also best known as a sports betting service. However, it's for this reason that the service actually appeals to some online poker players (and particularly newcomers) as a trustworthy option. Betway is extremely prevalent in the sports betting world, right down to its lucrative sponsorship agreement with the Premier League football club West Ham. People know and trust the name, which is more than can be said for some standalone poker platforms — even if they're perfectly legitimate. This makes the Betway poker offerings particularly appealing to some, and the fact they're presented in very professional fashion doesn't hurt.
PokerStars
PokerStars is actually best known as a free-to-play poker site that uses "play money" to simulate the real thing. This makes it relevant to some major markets (like most of the U.S.) where cash games are not yet legal. However, there's also an element of PokerStars that will appeal to those looking to win real money playing the game online. As is explained in a piece on Poker.org, PokerStars has a "Home Games" feature that allows people to set up and customize their own private games and tournaments. And some players use this feature to set up games with friends or known opponents, such that they can keep track of chip stacks and settle up with real cash via an app like PayPal after the fact. It's an interesting option for those who may just want to take advantage of the excellent gameplay at PokerStars, as well as a way to play "real" poker in an area where cash sites might be barred.
GGPoker
Last but not least is GGPoker, which has become one of the most influential poker platforms internationally. The site is available most anywhere real-money games are allowed, and is said to host more than 1,000 live players at any given time (and many more than that when things get busy). The platform also partnered recently with the World Series Of Poker to essentially host the online version of WSOP this year. It's a power player in the space, and has both the game quality and player base to match its reputation.
As it's always important to do when discussing this sort of entertainment it's important to stress that none of these sites represent guaranteed or even easy winnings. In any poker game there's potential that money will be lost as well, and it takes both skill and luck to come out on top. For those seeking platforms on which it's possible to earn winnings through gameplay though, these are some to check out.