Skill Clash is a gaming website where you can play games and win money. The Skill Clash online platform is owned by the same company that owns and operates Gamezop.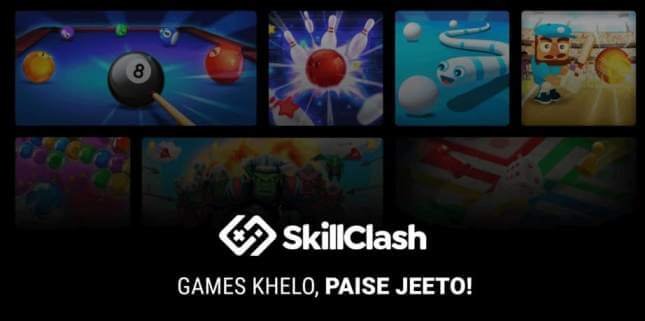 Skill Clash also has a refer & earn program that lets you earn ₹5000. And if you are an influencer you can earn winning cash by referring your followers/viewers.
SkillClash is a skill-based real-money gaming platform accessible only for our users in India. It is accessible on https://www.skillclash.com. On SkillClash, users can compete for real cash in Tournaments and Battles. They can encash their winnings via popular options such as Paytm Wallet, Amazon Pay, Bank Transfer, Mobile Recharges etc.
Read:
How To Download and Get ₹25 Bonus on Skill Clash
1. Go to SkillClash.com and click Login.
2. Enter your mobile number.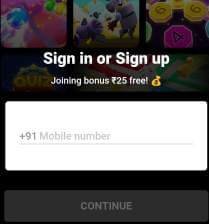 3. Enter OTP and tap Login and Download App.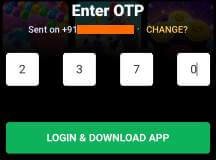 4. Tap Install App to install the app on your device.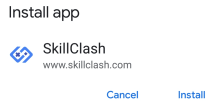 4. Select language.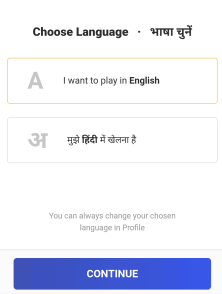 5. ₹15 bonus cash will be added to your account.
6. Now deposit ₹10 and get ₹10 promo cash. So now your total sign-up bonus is ₹25 Promo cash and ₹10 deposit cash.
Skill Clash Apk Download
Unfortunately, Skill Clash apk doesn't exist. It is an HTML5 based website and can only be used via a supported browser like Chrome. However, there is a trick to get the Skill Clash apk. You can follow the steps or download the apk file below:
Intsall the app "after" registration.
Note:- In case, the above Skill Clash apk doesn't work please follow the steps below to install the app to your device manually.
1. Go to the Skillclash.com in Chrome on your mobile.
2. Login to your account or register.
3. Tap on the 3 dots and select Install app.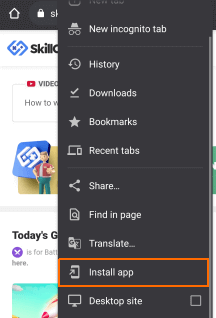 4. Tap Install.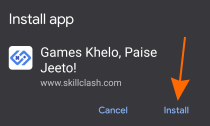 5. Once the web app is installed, you will be able to use Skill Clash like any other app.
Skill Clash Referral Program
You can share your referral link with your friends and earn up ₹20.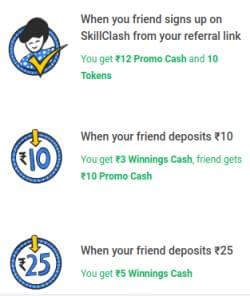 You get ₹12 Promo Cash and 10 Tokens: When you friend signs up on SkillClash from your referral link.
You get ₹3 Winnings Cash, friend gets ₹10 Promo Cash: When your friend deposits ₹10.
You get ₹5 Winnings Cash: When your friend deposits ₹25
Skill Clash Refer and Earn For Influencers: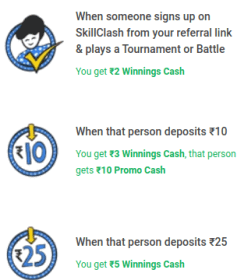 When someone signs up on SkillClash from your referral link & plays a Tournament or Battle, You get ₹2 Winnings Cash
When that person deposits ₹10, You get ₹3 Winnings Cash, that person gets ₹10 Promo Cash
When that person deposits ₹25, You get ₹5 Winnings Cash
Games Available on SkillClash
Battleships Armada
Hoop Loop
Go Chicken Go
City Cricket
Carrom Hero
Quiz Champions
Ludo With Friends
Tic Tac Toe
Shade Shuffle
Sticky Goo
The Sea Lion Act
Dribble Kings
Cricket Gunda
Save Your Pinky
and more
How to Redeem SkillClash Tokens
You can redeem your skill clash token to get discount on various products. Tokens can only be used to get discounts, for example; you can get 32 GB SanDisk pen drive at ₹100 and 1000 tokens.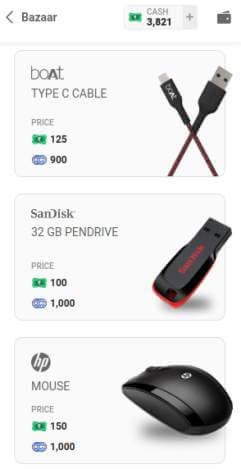 There are many other products and that you can redeem in exchange for your Skill Clash Tokens.
Go to Bazaar from the Menu.
Now select the item you want to redeem
Tap Buy Now.
Enter your address and submit.
Tap Buy Now again.
Withdrawal Options
You can withdraw your winnings from Skill Clash to:
Or you can use your winnings to recharge your mobile.