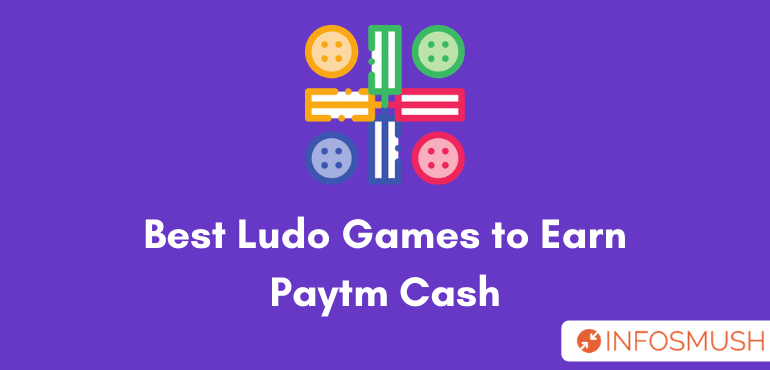 All of us have played Ludo right?
During the quarantine, many families have gone back to playing ludo. And there have been many new apps that give you the opportunity to win real cash by playing ludo. But most of them are a scam.
So here I've gathered a list of legit ludo games that actually pay.
Best Ludo Games to Earn Money
#1. Ludo Circle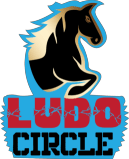 Ludo Circle without a doubt is the best app to play ludo game and earn Paytm cash. Up till now I've won & redeemed over ₹1000.
On this app, you can play 1 on 1 Ludo during the game timings.
However, I did find some bugs in the app during the game. So if your internet connection is slow the other players' pieces might look farther than they actually moved. This happens occasionally and only when the internet is slow. So make sure you keep an eye on what number the other player rolls.
Another thing that I like about Ludo Circle is that you can use bonus cash to 100% of the entry fee.
Referral Code: DjhVOQba
Sign up Bonus: ₹10
Refer and Earn: ₹1 per game that your friend plays.
Payment Methods: Paytm Wallet(instant), Bank Transfer
#2. Ludo Empire:
Ludo Empire is quite similar to Ludo Circle. This app also lets you earn paytm cash by playing ludo game.
Unlike Ludo Circle, I didn't find any bugs in this one during gameplay or navigation.
This app as well has been tested by me and I also got paid.
Sign up Bonus: ₹10.
Referral Code: Rwz2OFuJ
Refer & Earn: ₹1 per game that your referral plays.
Payment Methods: Paytm Wallet, Bank Transfer
#3. MPL

MPL is like the GOAT of gaming apps. On MPL you will find dozens of high-quality games that you can play to win real cash.
Unlike the two apps above, you can Play ludo against up to 3 players.
I've said this many times, MPL is a must-have gaming app if you want to earn money by playing games.
Sign up Bonus: ₹50.
Referral Code: WUEK73.
Refer & Earn: up to ₹75 per referral.
Payment Methods: Paytm Wallet, Bank Transfer and UPI.
#4. Paytm First Games

Currently, Paytm First Games is hosting free Ludo tournaments with cash prizes that go up to ₹100,000. Yes, these tournaments are free to join and are hosted almost every day.
So as of now Paytm First Games should be your first choice if want to play ludo and win paytm cash for free.
The best part about these tournaments is that even if you lose you will earn ₹5 loyalty bonus in your Paytm First Games wallet.
Sign up Bonus: ₹50.
Referral Code: himkum684.
Refer & Earn: 20 Points.
#5. Ludo King

No Ludo King doesn't host any paid tournaments but just like PUBG Mobile many third-party apps/websites host Ludo King tournaments.
Some of such apps/websites are Star War and Games.tv.
#6. Ludo 11:
Ludo 11 is another app where all you have to do to earn is play Ludo game.
On ludo 11 you can play both 2 player and 4 player matches. The minimum entry fee to join a match is ₹50(50 coins). On sign up, you will earn ₹20+5 if you enter the code given below.
Referral Code: F43215.
Sign up Bonus: ₹20.
Refer & Earn: ₹5.
Withdrawal Options: Paytm wallet and Bank Account.
One of the reasons why I love ludo games is beacuse I don't have to be a hardcore gamer. Because most apps that help earn Paytm cash by playing games.
Similar Apps That Have Not Been Verified:
Feel free to share your views about the apps listed here. And also let me and others know if there are any other trusted ludo apps.