Ludo fantasy referral code. Ludo Fantasy is one of the oldest ludo earning apps that was launched in 2019 around the same time when apps like Happy Ace Ludo and Ludo Empire were released. All the three mentioned are still alive and kicking and instantly transfer your winnings via bank transfer or UPI.
The contests on Ludo Fantasy app start from ₹10 and on sign up you will get a bonus of ₹10. So you can start playing and winning money without investment. You can also increase the bet amount from ₹10 to ₹20, ₹50, ₹100 or even more. You just need another player who bets the same amount at around the same time.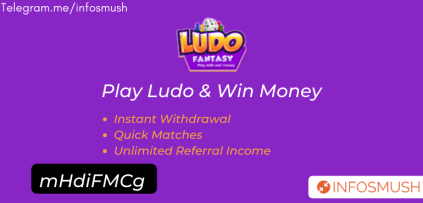 Ludo Fantasy Referral Code is: mHdiFMCg.
The minimum amount you need in your win balance to withdraw is ₹50 and payment methods are UPI and Bank Transfer.
Ludo Fantasy Referral Code 2021
| | |
| --- | --- |
| App name | Ludo Fantasy |
| Ludo Fantasy Referral Code | mHdiFMCg |
| Ludo Fantasy Apk Download | Link |
| Sign up Bonus | ₹10 |
| Refer & Earn | ₹1 for each game that your friend plays |
| Minimum withdrawal | ₹50 |
| Withdrawal Methods | UPI and Bank Transfer |
Ludo Fantasy Apk Download
The latest version of the Ludo Fantasy app can be downloaded from their website. Or you can click the link below to download apk file.
How to Win Money on Ludo Fantasy App
1. First, download and install the app on your device.
2. Open the app and tap on Sign up.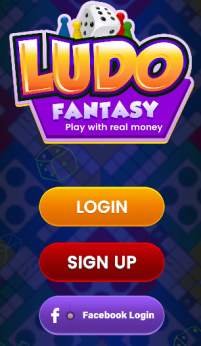 3. For registration you will need to enter your name, username, email address, password and referral code.
Ludo Fantasy Referral Code is:- mHdiFMCg.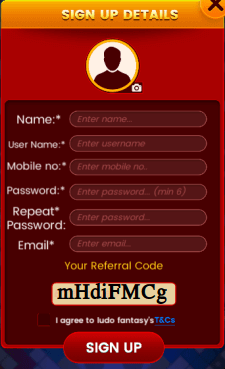 4. Verify OTP.
5. You will get ₹10 in your deposit wallet.
6. Tap Start on the Home Page. You can play Quick Match or the traditional ludo.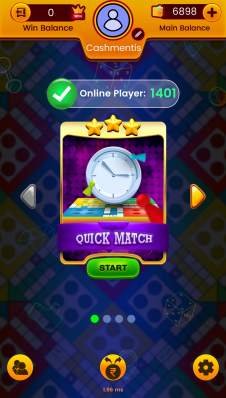 7. Select your color and entry fee.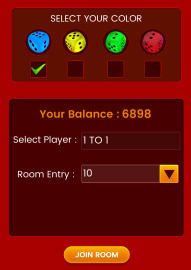 8. Wait for other players to join and then play ludo. The winner takes the prize money. Some fees will be deducted from the total bet amount.
For example; if you are playing with bet amount 50 and win, you will get ₹92 (100-8). ₹8 will be kept by the platform.
Types of Ludo Games
There are two types of ludo games that you can play on Ludo Fantasy:
1. Quick Match:
In this type of match, you only have two pieces.
There player who takes his two pieces home first wins.
2. Normal Match
This is the traditional ludo match.
You have 4 pieces and each player tries to take hos pieces to Home.
The rules for both types of matches are the same.
Ludo Fantasy Refer & Earn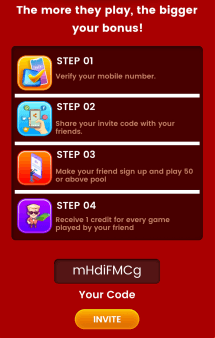 Share your referral code with your friends.
Make sure they enter your code on the registration page.
Ask them to play at least one game of ₹50 or more.
After that, you will get ₹1 for every game that your friend plays.
There is no limit on the number of referrals or the commission that you can earn.
Important Rules on Ludo Fantasy
You take out your piece when you roll 6 or 1.
If you roll 6 you get to roll once more.
If you roll 6 3 times, your turn will be over.
If you place your piece on the opponents, you get another turn and his piece goes back to the square.
You win when all your pieces are inside the Home(inner square).
How to Withdraw Money
There are two methods to withdraw your winnings from Ludo Fantasy: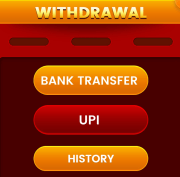 Open the app and tap Win Balance.
Select withdrawal option.
Enter the payment method details(UPI id or bank account details) and the amount you want to withdraw.
The amount will be transferred to your account Instantly
Minimum Withdrawal Amount: ₹50
Ludo Fantasy App Withdrawal Proof
If you are still worried about whether you will get paid or not, then here's my payment proof. Ludo Fantasy offers instant withdrawals, so I got the amount as soon as I redeemed it.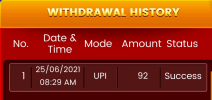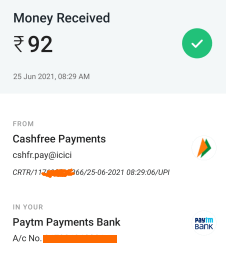 More Apps to Play Ludo and Win Real Money: