Due to the increasing popularity of gaming apps that allow users to win money even Paytm saw it as a profitable venture. Since most users want to earn Paytm cash by playing games it makes sense.
Paytm First Games Pro is not a new app it has been around for quite a while. But earlier it was known as GamePind.
In this post, I'll show how you can earn money using Paytm First Games app and how the app works.
Read: Best Paytm Cash Earning Apps
Paytm First Games Referral Code:
Enter Paytm First Games Referral Code (llraak731) and get ₹50 bonus cash. Also refer your friends and earn up to ₹10 bonus + 10k in winnings.
| | |
| --- | --- |
| App Name | PaytmFirstGames |
| Sign up Bonus | ₹100 |
| Referral Code | llraak731 |
| Refer and earn | ₹10 Bonus + 10000 Winnings |
What is Paytm First Games?
Paytm First Games is an Android app for Indian users where you can earn money by playing games, fantasy sports and quizzes. That's basically what it is.
Download Paytm First Games Apk:
The PaytmFirstGames app is no longer available on Google Play Store. Click the link below to download the Paytm First Games apk.
How to Sign up on Paytm First Games:
1. Open the app. Enter this Paytm First Games referral code: llraak731. You can sign up/sign in using the Paytm app or with OTP.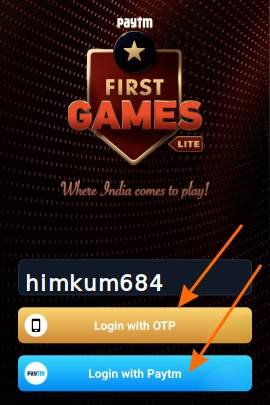 2. If you choose to login with Paytm, you won't have to follow the steps below. But if you want to login with OTP here's what you need to do.
3. Enter your mobile number linked to Paytm or the one you want to create your new account with: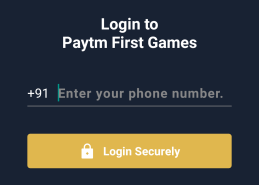 4. Verify your number with OTP.
5. Now you will be asked questions like your name, gender, age, etc. You can answer them now or do it later.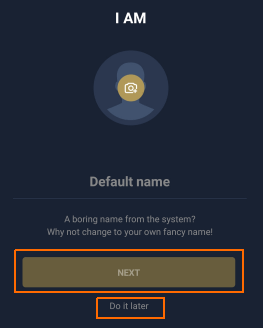 6. As a sign up bonus you will get ₹50 that can be used to play paid contests.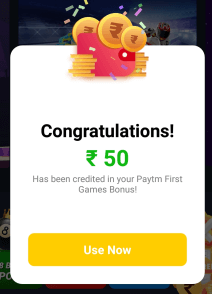 Paytm First Games Refer & Earn:
Paytm First Games Fantasy has one of the best refer and earn programs. You can earn up to ₹10000 withdrawable cash for every referral.
1. Go to the Menu and select Refer & Earn.
2. Click on Share and share your referral code with your friends.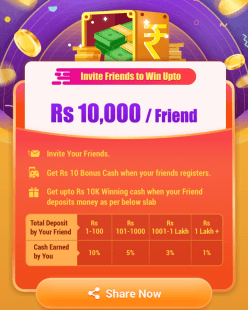 3. You will get ₹10 bonus when your friend registers.
4. You will get winnings up to 10K based on your friends deposits. See the table below.
| Total Deposit By Your Friend(₹) | Cash Earned by You |
| --- | --- |
| 1-100 | 10% |
| 101-1000 | 5% |
| 1001-1 lakh | 3% |
| 1 lakh+ | 1% |
Paytm First Games Fantasy
Now you can also play fantasy cricket and football on Paytm first games and win Paytm cash.
1. Open the app and select an upcoming match.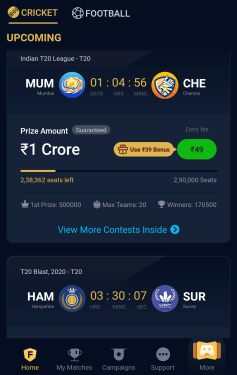 2. Click on Create Team.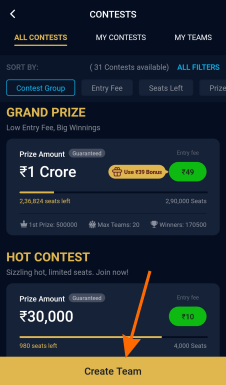 3. Select 11 players for your fantasy team. You have a total of 100 credits.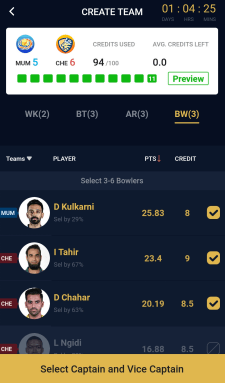 4. Select captain and vice-captain for your team. As usual captain gets 2x and VC gets 1.5x points.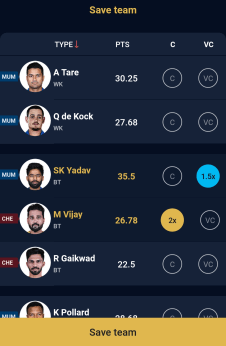 5. Now join the contests you want.
How to Earn Money with Paytm First Games:
There are two ways to earn money with this gaming app. The first is Games and the second is Quizzes.
But before I tell you how to earn cash you should know…
What are Points?
Points in Paytm First Games app is used to join Cash Quizzes and Game Battles/Tournaments. In return, you can win Paytm cash.
You can earn points by:
Referring your friends to the app
Playing free quizzes
Playing paid and free game battles and tournaments
How To Earn Money Playing Games:
Time needed: 3 minutes.
Paytm First Games have more than 50 games that you can play. But not all games are part of the Batlle Center.

Here's something you should do before actually participating in Paid tournaments and Battle:

Practice.

You can do this by casually playing the game from the Games tab. Or you can join free battles and Tournaments and win some Points as well.

And once you think you are ready you can start playing Cash Contests/Battles(PVP).
Select a Game

Go to the Battle tab and select a game.


Select a Tournament

Now you will see all the Tournaments and PVP Battles. Some are free to join while others require Points.

After selecting a Tournament you will the Rank-wise prize distribution and also the leaderboard. This will give you an idea as to how high your score needs to be to win. Remember ranks keep changing as users play more and score higher(only high score is used to determine rank)

Join Tournament

Pay the entry fee and join the tournament.

Play the Game

Tap the Play Now button to start the game(wait for the game to be downloaded first)

You can play unlimited time until the tournament ends. But if you're in Batlle the person to score higher wins. You only get one chance.

In a tournament, you will win money based on your rank.


Simple, right?
Now let's talk about quizzes.
There are two types of Quizzes:
Win Cash Quiz
Quizzes in which you win Points
1. Win Cash Quizzes
As the names suggest by playing these quizzes you can win cash. The cash you win is directly transferred to your Paytm wallet.
But to participate, you need to pay the entry fee which is 5 to 10 Points.
Each quiz has 5-10 questions.
You have 10 seconds to answer each question.
Each question has 4 options.
Your score is based on the number of correct answers and time taken.
Your rank is determined by your score.
The amount of Paytm cash you win depends on your rank.
There are also many live quizzes which you can find in the Live Trivia section.
To participate in a live quiz you first need to register for it before the time of the quiz. The registration is usually free.
2. Win Points Quizzes:
These quizzes are free to join.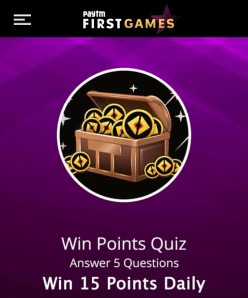 You can play and win points based on your score.
Paytm First Games Refer & Earn:
You can refer your friends and earn 20 points.
You will earn points when your friend downloads and installs the app through your referral link and registers.
You will get 20 points and your friend gets ₹50 points.
Now you can also share your Paytm First Games referral code that your friend needs to enter during registration.
Paytm First Games is one of the best apps to earn Paytm cash. This app allows you to earn Paytrm cash by playing games and quizzes which is better than downloading apps and completing offers if you are good at them.
The best part about Paytm First Games is that all your winnings are automatically transferred to your Paytm wallet.
In the future, they are going to let users play games and quizzes using cash as well as Points. I'm guessing that based on how most of the apps in that category have transitioned.
Download Paytm First Games