First, as a fellow student I'm happy that you want to earn some money on your own. And hopefully, lessen the burden on your parents.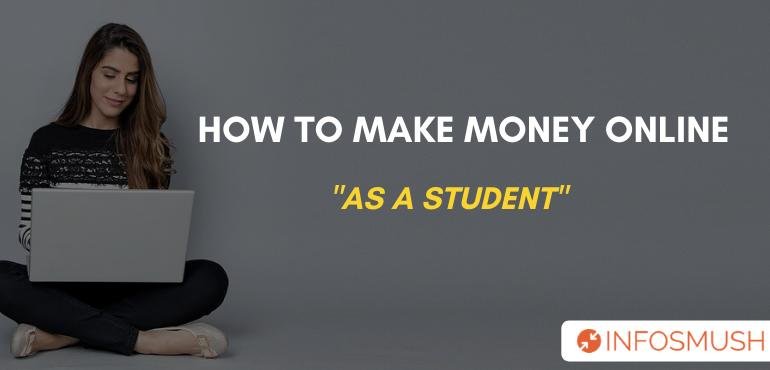 In this article you will find practical ways to make money online as a student.
Since this post is specifically for students, I won't include any method that requires high investment and a lot of time.
I know, you have to study as well.
So let's get started.
14 Ways to Make Money Online For Students
1. Start a Blog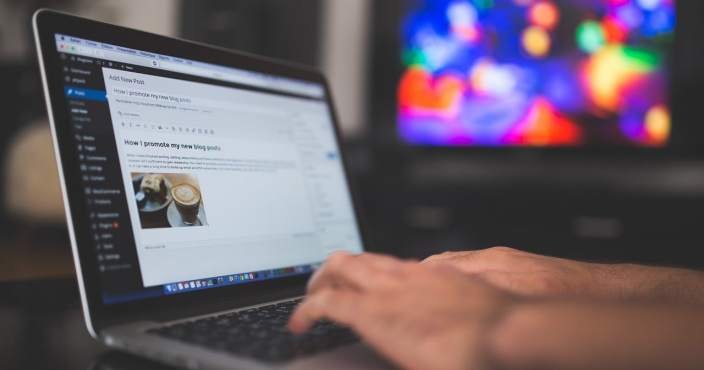 Honestly, blogging is one of best ways to make money online as a student.
So What is a Blog?
A blog is a website where the owner(s) publish articles.
For example; Infosmush.com is a blog.
The article can be about anything. You could write about how to add certain kinds of effect in PicsArt, list of best editors on Android, etc. What I'm trying to say is that you can blog about almost anything.
Difficulty Level: Medium to Extremely High depending on the niche you choose.
What is a Niche?
Niche is the type of stuff you write about. For example; at Infosmush.com I write about making money online. Similarly, your niche could be health, self-care, beauty, etc.
How Can You Make Money Blogging?
Before you can even earn a penny, you need traffic(visitors/views). The more traffic your blog gets the more money you will be able to earn.
Once you do get traffic you can make money in the following ways:
Advertisements: You can show ads on your blog and earn money. There are many ad providers. AdSense is one of the best. And if you have decent traffic and good content you can submit your site for approval.
Sponsored Content: Sponsored content is the content that you get paid to create. For example; a company may ask you to write about their product and offer some money in return.
Referral Programs: There are many apps and websites that have referral programs. A referral program basically lets you earn money by referring users to their site. Obviously, different sites and websites have different payment criteria.
Affiliate Marketing/Sell Products: You can also share products from Flipkart, Amazon, or any other product in your niche and earn commission whenever someone buys through your link.
Do You Need Money to Start Blogging?
Yes and No.
You can create a blog for free and also by investing some money.
Naturally, a free blog has many limitations while (depending on how much you spend) you get a little or complete freedom if you invest money.
If you are willing to spend some money you can to buy a domain name(around $10/year) and a hosting plan(depends on the plan and hosting provider).
While most bloggers would recommend you to buy hosting and a domain and install WordPress(it is a Content Management System) straight away, I'm not one of them.
But if you can spend around ₹3,000, you can get a decent hosting and a domain name for a year.
But if you can't…
Here's what I recommend:
Buy a custom domain name.
If you want you can also create a .blogspot blog for absolutely free on Blogger.
Read: 6 Platforms to Start Blogging For Free.
2. Create a YouTube Channel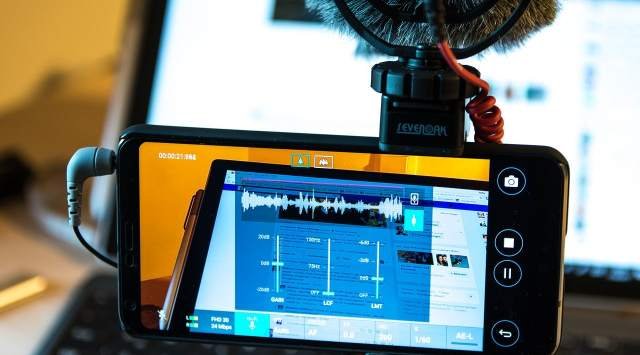 YouTube is the second most trafficked site(the first is Google).
I don't have to tell you what YouTube is.
But in case you are wondering what kind of content you should create.
My answer is: Whatever you want to create.
There are YouTubers making thousands of dollars just by reacting to videos. You don't have to be funny or talented to make money with YouTube.
Honestly, YouTube might be the best place for you to earn money as a student.
Why?
It's absolutely free.
You don't need any skills(well, you will need to learn video editing. But it's not that hard).
You can record and edit videos on your smartphone.
Some Ideas for your YouTube Channel:
Comedy: If you consider yourself a comedian you could record and post your sketches like Bhuvan Bam, Ashish Chanchalani, etc.
Roast: You can also start roasting other videos, shows, movies, anything. In roasts, you can also choose to not show your face.
Educate: If you can teach something that people would want to learn, then that's great too.
Short Stories: Stories are another great niche on YouTube. You can write short stories and either get your fellow students to act out or you can create animations and add the voice over.
Review: You can review anything on YouTube. Whether it is Smartphones, laptops, toys, movies, shows, etc. It just has to be entertaining.
Vlog: A Vlog is simply a social media account where a person posts short videos, usually about his life. To vlog, you just need a smartphone and a microphone and you can start recording your life. Then just edit the videos and upload them.
How Do YouTubers Make Money?
There isn't "one particular" way. Once a channel starts getting enough views you can make money in a lot of ways:
Advertisement: You could sign up for AdSense and show ads before an in between your videos. To submit your channel for approval you need at least 1,000 subscribers and 12
Sponsorship: Brands may pay you to promote their services and products.
Affiliate: You can earn a commission by selling products from Amazon, Flipkart, etc.
How Much Money Can You Make From a YouTube Channel:
To put it simply, millions. But it takes time. To be honest it takes time to earn even one dollar. But if you keep at it, your earnings will surely increase.
3. Write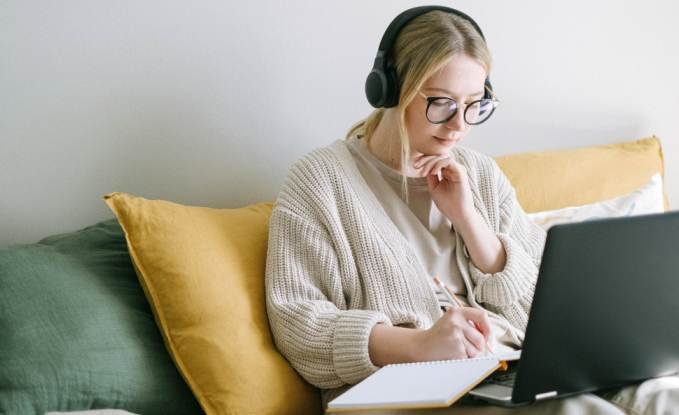 Writing is another great way to earn money online. But let me warn you the writing industry is really competitive.
The reason is simple; almost everyone can write. Yes, the difference between the work of a professional writer and newbie will be jarring.
But they don't come cheap.
There are many websites that will pay you for writing articles.
Here are 26 sites that will pay you to write.
4. Micro Tasks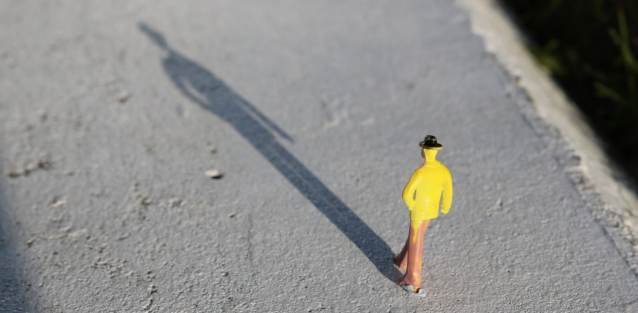 What are Microtasks?
Well they are tasks that are micro and need human attention. In other words, these are tasks that usually take less than 10 minutes.
You don't need to have any skills or a lot of time in your hands.
To help you better understand here are some examples:
Like a Facebook page.
Search a product on Amazon using the given keyword and click a specific product(they do this to improve their ranking).
Visit a website.
Subscribe to a YouTube channel.
These were the simple examples, but there can be almost any kind of micro tasks.
You can read more about what micro tasks are here.
Where Can You Find Micro Tasks?
There are many websites and apps where you can compete micro tasks and earn some extra cash.
A microtask can pay anywhere between $0.05 – $50. It depends on the complexity of the task.
Here are some websites where you can complete microtasks and earn money online:
Read: 16 Websites to find micro tasks
5. Play Games:
Yep, you read that correct. You can play games to earn money online. Who doesn't love playing games?(except for people who don't).
We can divide this into three categories:
1. eSports Tournaments:
No I'm not talking about the big events with live coverage and millions in prizes.
I'm sure you are familiar with PUBG Mobile, PUBG lite, and Garena Free Fire. So there are many apps and websites that host tournaments that you can join and win money.
The entry fee for these tournaments can be anywhere between ₹5 to ₹100 or even more. Basically, the higher the entry fee the more money you can win.
In most tournaments you will win money based on:
If you already spend hours playing battle royale games, then this might the best opportunity for you to earn cash.
Here is the list of apps where you can join PUBG tournaments.
2. Game Tournaments
Here's how you can earn money by joining game tournaments:
First, you select a game and join a tournament by paying the entry fee.
Play and try to score as high as possible.
You can play as many times as you want until the tournament ends.
Your high score will determine your rank.
And based on your rank you will win money.
Simple, right?
Read: 22 Apps to Play Games & Earn Cash
3. Game Battles:
In game battles, you play the same games as in the game tournaments. The only difference is that you will against only one player(or depending on the type of the game). And both of you will get only one chance to play.
The player with the higher score wins.
You can find these game battles in the same apps as game tournaments.
6. Complete Surveys: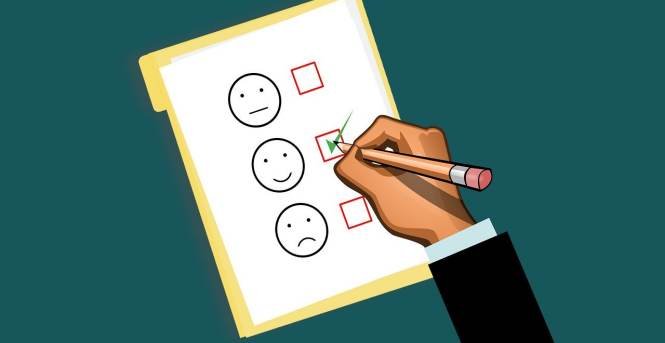 Personally, I hate surveys. I would rather STUDY than complete surveys.
But just to give you another option and since not everybody is like me, I had to mention it.
A survey is a set of multiple-choice questions that you need to answer. And at the end, you will earn your reward.
The main reason why I hate surveys is because most of the time I got rejected after spending 4-10 minutes answering questions. That's what happened to me. Your experience might be different.
You can earn up to $20 to $50 per survey. But they are extremely rare and take 30 – 120 minutes to complete. Most of the time you will find surveys that pay less than $5 or even $1.
The fact is, that India falls in the category of 3rd tier country. And higher-paying surveys are only available for 1st and 2nd tier countries.
Here are some survey apps and websiite that you can try:
7. Earn Money with Apps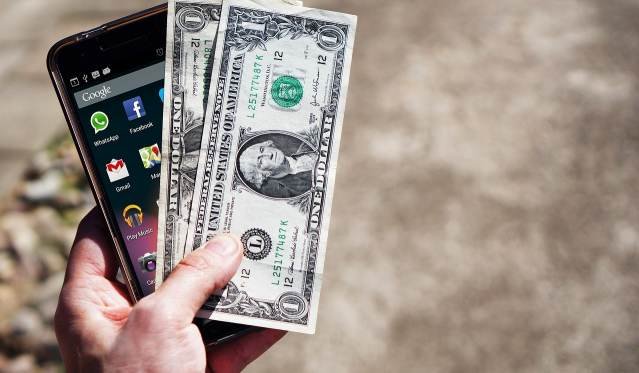 Today you will find thousands of apps that promise to help you earn money from home. But most of them are a scam, so you should be careful before you start using any of them.
A make money app, is basically an application for your smartphone that lets you earn money online by completing various types of tasks.
On most of these apps you can earn money by:
completing surveys.
completing offers(installing apps, signing up on websites, etc.).
completing tasks.
referring friends.
I've put together a list of 31 Android apps that you can use to earn extra cash.
Read: 38 Apps to Earn Paytm Cash in 2020
8. Play Quizzes: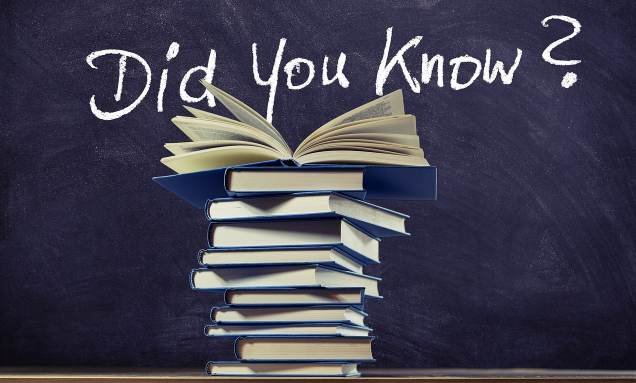 You can also earn money by playing quizzes.
Mainly there are two types of quiz based apps:
1. Live Quiz:
In these quizzes there is usually a live host that tries to entertain you and reads the questions and options. Just like Amitabh Bachchan.
You will have 3-4 options to choose from within 10 seconds. Most of the time there are 10 questions.
If you are able to answer all the questions correctly, you will win the prize. But the thing is there are always thousands of winners per quiz. So even if the prize money is of 1 lakh you will win less than ₹100 or 50.
But the good thing is that you don't have to pay anything to participate.
Read: Top 13 Apps to Play Quiz & Win Money
2. Quiz Battles:
In quiz battles you play against other players. The player with the higher score wins the money.
Unlike live quizzes these are not free to join. You will have to pay the entry fee to join Quiz Battles.
Quiz Battle Apps:
9. Earn Cashback: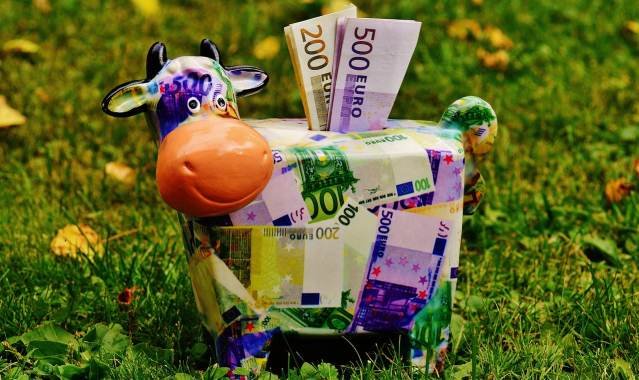 Well this isn't about earning money, but rather saving money. But hey "A Penny Saved is a Penny Earned".
If you shop online, you probably just go to some eCommerce sites search for the product, compare the prices, and buy.
But there are many websites and apps that let you save more money in the form of cash back. These kinds of apps are really helpful, if you shop online frequently.
Some Cashback Apps/Websites:
PaisaWapas and Savemonk also give you the opportunity to earn by inviting friends. You will earn a part of what your referrals earn(cashback).
The cashback you earn can be used to shop or redeemed to your Bank account.
10. Affiliate Marketing:
What is Affiliate Marketing?
It is simply selling of products others' products for a commission.
How Does it Work?
You sign up to become an affiliate partner of Flipkart, Amazon, or any other company.
You can create your unique "affiliate link" for any page of the website.
When someone visits the site through your link and buys a product you will earn commission.
But Who Will Buy Through Your Link?
Well, someone you know might be looking to buy something online. You can ask him/her to buy through your link. They have no reason to refuse.
But that's not it.
If you have a Blog, YouTube, Facebook page, etc you can share your affiliate links there.
Read: Affiliate Marketing Made Simple: A Step-by-Step Guide
11. Make Money with Social Media:
It is also possible to earn money with Facebook, Instagram, TikTok or Twitter.
All these social media platforms have different characteristics.
So depending on how you want to get the attention of the people, you should pick one or two.
For example, if you are good at creating memes and jokes, Instagram and Facebook might be the best place.
Similarly, TikTok is the best place to create short videos.
It's not easy but if you can attain a huge following, you can earn a lot. The more people view your content the more money you can earn.
On social media you can earn money for:
posting sponsored content.
selling products.
12. Create Mobile Apps:
If you want to be an Android or iOS developer, now would be the right time to get some experience under your belt.
You can create app for smartphones and earn money in the following ways:
You may make a paid app. So that people have to make a payment in order to use your app.
Subscription: You can also let users use various features of the app based on their subscription plan.
Show Ads: You can make the app free, but show advertisements.
In-app purchases: If you are creating a game, you can let users buy in-game stuff.
So these were the usual ways to make money through creating apps.
But the most important part is creating something that the users will love. Again, this won't be easy and you may fail many times before creating something great.
If you don't know how to create apps, don't worry there are plenty of tutorials on YouTube that will help you get started.
14. Offer your Services: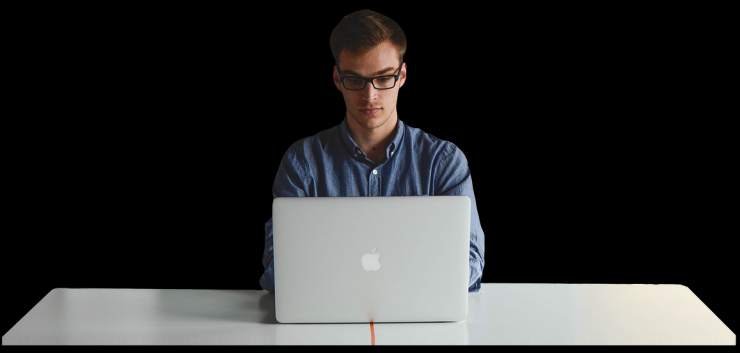 If you are good at something such as editing videos, animation, creating logos, voice-overs, or any other skill you can become a freelancer.
A freelancer is basically someone who gets paid per project/job. You can join sites such as Freelancer, Fiverr, etc.
Different freelance platforms work differently.
For example; on Fiverr you describe your service and fee and add some of your work. People who need your service will find you.
But on Freelancer people can find you. But they can also post the jobs on which freelancers like you can bid. Then the buyer can choose which one to give the job to.
Wrapping Up:
Considering the Covid-19 situation I've only listed ways to earn money from home. To be honest, in some cases making money online can be difficult than getting a part-time job.
But it is more flexible.
As a student you have to worry about school/college stuff as well. So making money online might be the best choice for you.