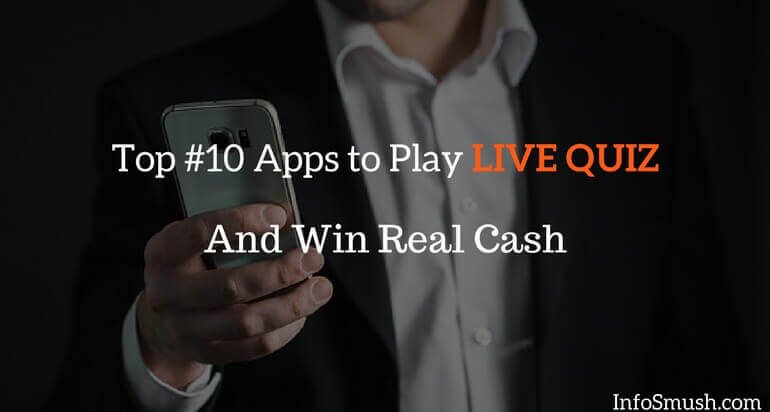 Ever wanted to play quiz and earn Paytm cash?
There are many apps that let you earn Paytm cash just by playing quizzes. Some of them are live game shows while others can be played whenever you feel like. But one thing is common, you need to be knowledgable. In this post, you will find the top 10 apps where you can play quiz and earn paytm cash for free.
Play Quiz and Earn Paytm Cash
#1. Loco
On Loco app you can play live quiz at 10 PM and on weekdays 1:30 PM. The Paytm cash prize ranges from Rs. 80,000 to 1,00,000.
Every quiz has 10-12 questions and you'll have 10 seconds to choose the right answer for each question.
Even one wrong answer can get you eliminated. But, if you have a life you won't get eliminated. A life can only be used once per game and it cannot be used for the last question.
You can earn lives by referring your friends. You will also get 2 Lives when you register with this referral code: siter2
To win the Paytm money you'll need to answer all the questions correctly. Prize Money will be equally shared if there are multiple winners. Payouts are made the following morning of the game to your Paytm account.
#2. Qureka:
Qureka is another great app to play games and quizzes to win paytm cash. Every day Qureka holds multiple quiz shows: One at 2:30 PM IST and the other at 8: PM IST with prize money of Rs.10,000-Rs.50,000 each.
Apart from these two, there is a Monthly Mega Quiz with the prize amount of Rs.10,00,000 The game show has 10 questions and the participants have 10 seconds to answer each question.
You can earn lives by inviting friends. You will also Rs.10 Paytm cash for every friend you invite. Prizes are sent to your Paytm wallet.
Referral code to get 2 lives: HIMA3525
#3. TopQuiz

With TopQuiz you can earn Paytm cash by playing quizzes. On TopQuiz quizzes can be based on a celebrity, history, entertainment or GK.
You can withdraw your earnings to Paytm as soon as you have ₹25.
#4. BrainBaazi
The quiz game show kicks off every day at 9 PM with Paytm prize money of Rs.50,000. There are 11 questions and you have 10 seconds to answer each question.10 minutes before the game starts, the host also gives away answers to a few questions. This is called BrainBaazi Cheat Code.
So, tune in 10 minutes before the quiz starts for some 'cheat codes' like the other Live quiz shows one wrong answer can get you eliminated unless you have "Life". If you didn't jump directly to this paragraph you know what a "Life" or "Life Line" is.
But for jumpers, here's a quick introduction:
A Life corrects your one wrong answer. It can only be used once per game. Life is only applied when you select an answer. If you don't select any answer you'll be eliminated. You can earn more Life by inviting your friends and when you watch the show till the end you get 1 life.
Referral code: siter
#5. MobShow
You can play the quiz three times a day. The quizzes are live at 5 PM, 8 PM and 9:30 PM. The prize money ranges from Rs.15,000-25,000.The game has 10 questions. Answer all the questions correctly and you win the Paytm cash. Your prize will be added to your wallet as Paytm cash.
Like other apps, you can earn lifeline by inviting your friends. When your friends sign up with your referral code, you both get 1 Lifeline.
Enter GXU553 to get an extra lifeline.
#6. NewsDog
The quiz begins at 7PM and has 12 questions.
You get 10 seconds to answer each question.
Paytm cash that you can win ranges from ₹3,00,000 to 5,00,000.
Life corrects your one wrong answer and only 1 life can be used per game.
You can earn Lives by sharing your invite code with your friends.
Referral code: QEUC0Z
#7. Paytm First Games: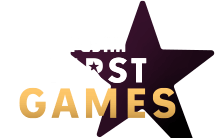 Paytm First Games is essentially a gaming app that allows you to win Paytm cash by playing games. But you can also play quizzes and earn more.
But not all quizzes are free to join. Some may require you to pay an entry fee which is paid in points.
#8. Paytm:

You can also play quizzes on Paytm app and earn money, cashback, products, etc. Though the quizzes aren't hosted every day.
#9. Amazon App:
So Amazon app doesn't actually Paytm cash as a reward in the quizzes but you can win Amazon Pay Balance and other prizes. And since you can do a lot more with your Amazon Pay (recharge mobile, pay bills, etc) it's earned its place in this post.
Amazon Quiz is held every day from 8 AM to 12 PM.
#10. Zupee: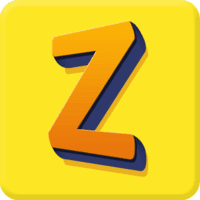 Zupee app also lets you win Paytm cash just by playing quizzes for free. You can download the Zupee app from the Play Store.
Before you play a quiz you have to register the registration is free in Zupee app. But if you want to win more you can download the Zupee Gold app which has paid quizzes and bigger prize pools.
Use this code for sign up: p16o9xe
#11. MiniJoy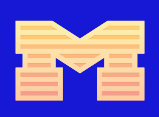 Well, technically MiniJoy is a paytm cash earning game. But you can also play quizzes and win paytm cash. There are 2-5 questions in each quiz. You need to answer every question correctly to earn paytm cash.
On sign up, you can redeemable cash bonus of up to ₹51. Just enter this invite code: MNJ5JJ.
#12. Brainzo

On Brainzo app you can win Paytm cash multiple times a day by playing quizzes. The prize pool can be as high as ₹1,00,000.
To participate in a quiz, first, you need to register. To register for a quiz you will need to pay some points that you can earn by playing free quiz games.
Sign up Code: d9f501e7
#13. Quizistan:
Quizitan is another great app to earn Paytm cash by playing quizzes. But all other apps let you play for free. This is not the case with Quizistan. In this app, you will have to pay entry fee for any quiz you join.
If all the spots in a quiz are not filled the prize money will be decreased according to the number of players who joined.
You can get a free pass and join any quiz by entering this referral code: cashmentis.