It's been a long time since I reviewed a website. For the past year, I've only been reviewing money-making apps. But today that will change.
This is the review of Thinkipos web app/website. Although the address of the website is thinkipos.com but the name you see once you visit the site is ThinkItUp. It's definitely confusing.
Read More:
What is Thinkipos?
Thinkipos is a website where yoou can earn paytm cash by completing offers, answering quizzes, and by inviting friends.
How to Register on Thinkipos:
1. Click here. You will be taken to the website.
2. Now fill the sign up form and click Sign up.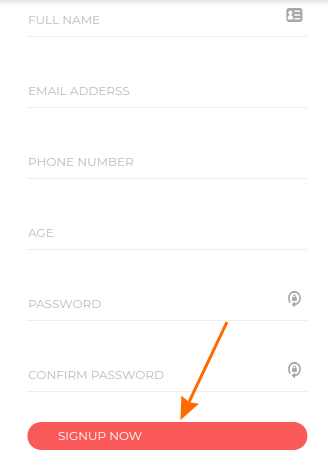 3. Now you need to verify your email. To verify your email click the verification link sent by info@thinkipos.com.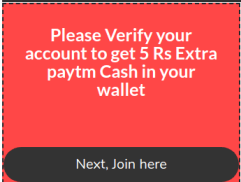 4. You will earn ₹5 for email verification.
5. Now login using your email address and password.
6. Now your total account balance is ₹6.
How to Refer & Earn:
Thinkipos also lets you earn by inviting your friends.
1. Go to the Refer & Earn section and copy your unique referral link.
2. Share this link with your family friends via Whatsapp, Telegram, etc.
3. You both will earn ₹5 when your friend registers.
4. You can earn up to ₹100 by inviting 10 users.
Note: Your referrals must verify their email for the both of you to earn ₹5
How to Earn Paytm Cash on Thinkipos:
Quiz:
On Thinkipos you can earn Paytm cash by answering quizzes.
There are 4 categories of quizzes on Thinkipos:
Political quiz.
Cricket quiz.
Tech quiz.
Invent quiz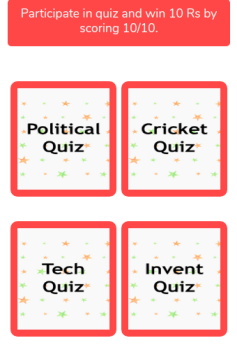 1. Pick a category and start the quiz
2. You will earn ₹10 if you score 10/10.
3. There's no time limit
Is Thinkpos Legit?
Honestly, I think it's just a scam.
Because the questions in the quizzes are always the same. And once the quiz is over you can see all the answers.