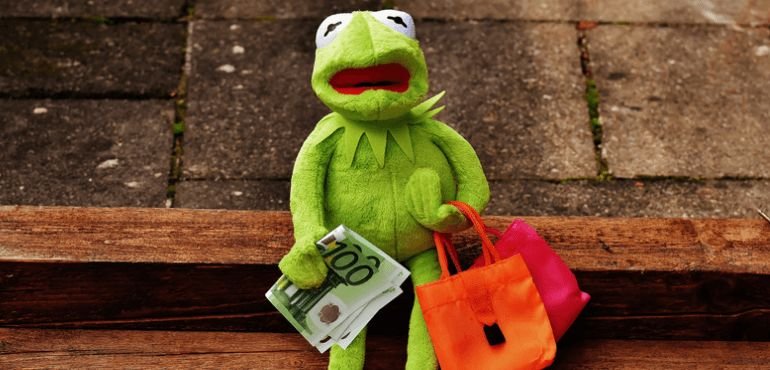 Want to make some money online? But don't want to make any investments?

There are a lot of ways you can earn money online. I've already talked about over 17 ways to make money online. But this post is a little different. In this post, I'm going to share with you, #10 ways to make money online Without investment.

All the methods mentioned in this post are legit and legal. Just wanted to get that out of the way. Now, let's begin.
Make Money Online Without Investment
#1. Start a YouTube Channel:
If you think you can educate or entertain people, create a YouTube channel for free.

YouTube is a video social media platform where anyone can upload their original video content. YouTube is the second largest search engine and the second most trafficked website.

It is available in 80 different languages in more 91 countries with over 1.9 billion monthly active logged-in users. So there is no shortage of viewers.

But there is no shortage of videos either.

Over 400 hours of video is uploaded on YouTube every minute. But since many violate their terms and conditions they are taken down. So it is impossible to measure the exact amount of original content uploaded. It's still a lot.

What does it mean for you?
It means that there is competition. Depending on the type of content you create you would face less or more of it. But there is competition no matter what you create.

I'm not telling you all that to discourage you. You should know what you are getting yourself into.

What kind of content should you create?
Broadly there are two types of videos on YouTube– 1. Entertainment and 2. Education.

And all you need to start is a smartphone with a decent camera.

There are a lot of editors that will help you edit your videos for free.

You can earn money with affiliate marketing. Later when you have 1,000+ subscribers you can apply for ads. None of this requires investment.

Although, after a certain point(if you want to grow your audience) you will need to improve your videos by using a better camera, mic and professional editor.
#2. Start a Free Blog
For creating a blog you need a domain name and host. But it is not necessary.

You can also create a blog without buying anything.

There are many sites that let you create a free blog. Wordpres.com, Wix, Weebly, Tumblr, and Blogger are one of the most popular.

Out of all the free blog platforms, Blogger is my favorite. Blogger lets you create a free subdomain (domain.blogspot.com) blog with a lot of customization options. You can install custom themes, third-party widgets, edit the theme and more.

Blogger also lets you host a custom domain for free and sets up all the redirects from subdomain to the custom domain automatically.

You can host your domain for as long as you want.

Since Blogger is a Google product you can easily apply for Adsense and display ads on your blog.

So with a free blog, you can make money without investment until you feel the need to buy a custom domain and hosting.

Read: How to Create a Free Blog
#3. Instagram
You can also earn money on Instagram.

But for that, you will need to have thousands of followers.

So your first task is to attract followers which you can do by posting quality images and videos regularly and using relevant #hashtags.

On Instagram you can earn money with:

Sponsored Posts: Posts that highlight a specific brand or service. You can find sponsors on Tapinfluence and Influenz.

Affiliate Marketing: You can share products with your affiliate links. You can share sign up for an affiliate account on Shareasale, Ebates, Stylinity, and Amazon.

After you start making money don't forget why people started following you. In addition to posts that can earn you money share the content that attracted those followers in the first place. And keep increasing your follower count.

If you don't want to deal with all that you can acquire a lot of followers and sell your account. The more followers you have the higher amount you can ask for.
#4. Facebook Page:
Earning with a Facebook page is pretty much the same as Instagram with a little more freedom. While on Instagram you need to get your account verified to post clickable links in the caption, it is not the case with a FB page.

With a Facebook page, you can earn money by affiliate marketing and sponsored content.

Obviously, you'll need a lot of followers to earn anything reasonable and to get sponsored requests. The more followers your page has the more you will earn.

To grow the audience of your page share content regularly, multiple times a day, and use relevant hashtags.

Remember people will only follow your page if you are providing something valuable. Whether it is entertainment or knowledge.
#5. Twitter Account
Just as a facebook page and Instagram account you can make some money with your twitter account.

Ways to earn are the same and you will require a lot of followers.

#6. Complete Microtasks
Micro-tasks are simple tasks that require you to to do things like taking a photo, translating a piece of content, helping in research, commenting, etc.

These are called micro tasks due to the fact that it only takes a few minutes to complete them. Although sometimes big tasks do appear and pay much higher.

You can earn from a few cents to a few dollars per task.

Some users make more than $50 per month from microtasking.

You should know that the number and type of tasks depend on your location and profile. And the amount you will get depends on the difficulty and estimated time to complete the task.

Some of the best sites that pay you for completing micro tasks are: MTerk, Microworkers, and Clickworker

#7. Complete Surveys Online:
Surveys are an easy way to earn some extra cash. You can join sites like ThePanelStation, Toluna, iPoll and earn money for completing surveys.

You can earn anywhere between $0.20-$100.

The higher the reward the longer the survey. There are surveys that can take up to 2 hours to complete.

Users from CA, UK, USA, and AU receive the highest paying surveys.

You can also install survey apps on your mobile and complete surveys on the go.

#8. Searching
Yes, you can earn some money for just searching the web. Searching for information online is something we all do, probably multiple times a day. But Google doesn't pay you. But there are some sites that'll pay you for using their search engine.

You can also make any of them your default search engine so that every time you search for something you also get a chance to earn money.

Some of the sites where you can earn money for searching:
Qmee(US, UK, Canada or Australia)
Mypoints
Of course, the quality of results isn't going to be on par with Google.

#9. Sell Photos
If you love taking pictures, you probably have some photos that can be sold.

You can sell photos through apps or website. These app/sites will only host your images for others to buy.

Whenever your photo is bought you will earn money and the platform that it was sold through will keep a commission.

#10. Incentive Programs
There are hundreds of apps and sites where you can earn money doing activities like watching videos, completing offers, shopping, completing surveys, downloading apps and more.

Some of the best sites to earn money are:
Apps: