There seems to be a rise of new kind of fantasy apps. These are fantasy stock market apps. These apps have combines fantasy cricket and stock market.
Instead of creating teams you buy fantasy stocks in players.
In this post you will find the list of such fantasy sports stock market apps.
Read:
Best Fantasy Sports Stock Market Apps
#1. Sixer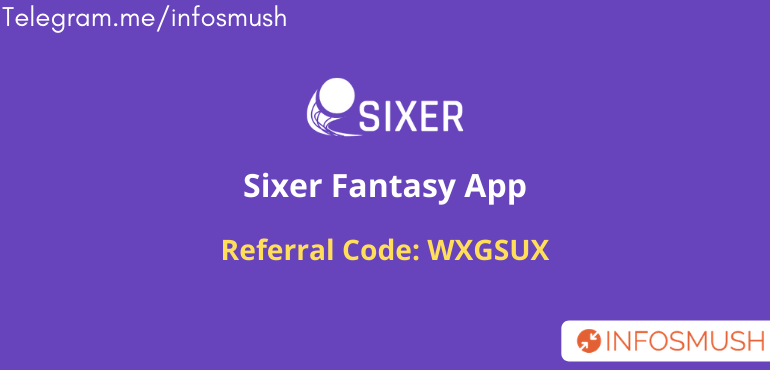 Sixer is the first fantasy stock market app that I reviewed at Infosmush. On this app you can get 1 fantasy stock as a sign up bonus.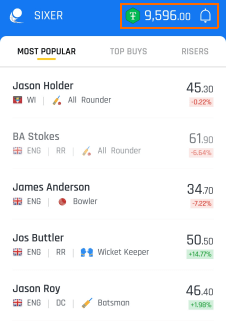 You can buy more players stocks or refer to get them for free. And similar to how stock market works, if the player performs better the price of the stock will increase.
Then you can sell the stock to earn profit
Referral code: WXGSUX
Sign up Bonus: 1 Stock For Free
Refer and Earn: 1 Stock
#2. Exchange22
Echange22 claims to be the first Fantasy Sports Stock Market app. And may be, it is.
Exchange 22 is not the same as Sixer. Although both apps deal with fantasy stocks, the way they work could not be more different.
On Exchange22 instead of buying players' stocks for indefinite period of time, you only buy it for the match.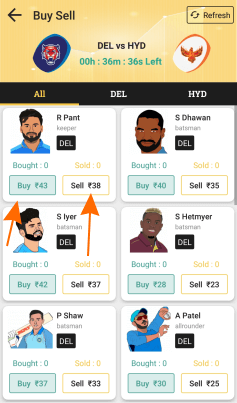 To learn how the app works: Exchange22 App: How to Buy/Sell Fantasy Stocks
Referral Code: EX22@QT@61684
Sign up Bonus: ₹25
Refer and Earn: ₹50
If you know any other fantasy stock market apps, please comment below.