SixerGame is a new kind of fantasy app. I don't think you can even call it that. It is a fantasy stock market app. Because Sixer is different from any other app that you might have used before. Instead of selecting players to create fantasy teams on SixerGame you will buy and sell fantasy stocks in cricketers.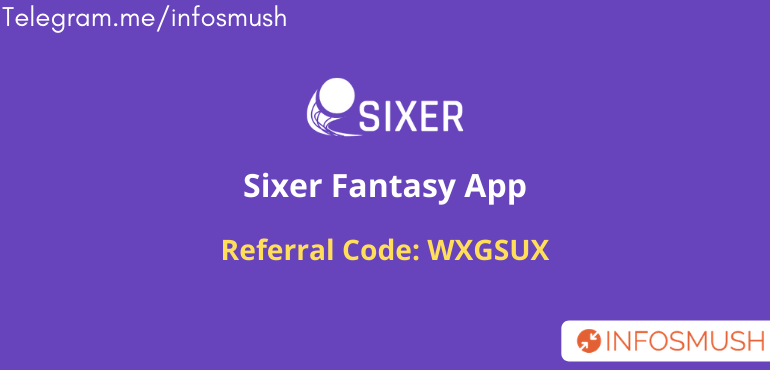 Unlike most fantasy app that require you to create fantasy teams and join contests, On Sixer Game you just need to buy stocks in players and wait for the price to increase, so you can sell them. You will also find the sixer referral code- WXGSUX in this post. You will get one real stock when you use the code on sign up.
I know it is a bit confusing but don't worry, I'll explain everything later in this review.
Sixer Fantasy Apk Download:
Sixer app is available for both Android and iOS devices. However, the Sixer fantasy apk is not available on the play store. So just click the link below to download it.
Sixer Game Referral Code: WXGSUX
Sixer App Referral Code is WXGSUX. Make sure you enter the given code during sign up to get 1 stock for free. You will also get 1 stock for every user that you invite to Sixer with your code.
| App Name | Sixer |
| --- | --- |
| Sign up Bonus | 1 Real Stock |
| Refer & earn | 1 Real stock |
| Referral Code | WXGSUX |
| Payment Methods | Bank transfer |
| Minimum Payout | ₹200 |
| Verified | Yes(₹1038 Proof) |
Read: Top 53 Fantasy Cricket Apps in India (2021 Update)
How to Sign up on Sixer & Get 1 Fantasy Stock for Free:
1. After you have downloaded and installed the app, open it.
2. You don't have to watch the tutorial since, just tap Join Now.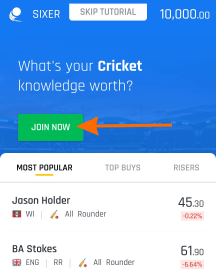 3. Enter your mobile number and tap Enter Code.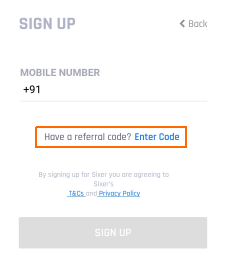 4. Now enter Sixer Referral Code- WXGSUX and tap verify.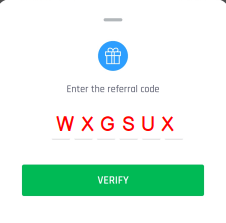 5. Tap Sign up.
6. Enter OTP to verify your mobile number.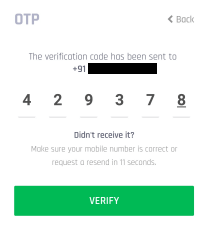 7. That's it your registration is complete. And as a bonus you will get 10,000 Sixer Tokens to play in the Free Market.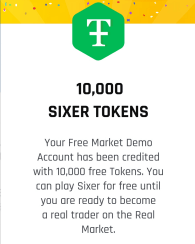 8. Now a pop up will appear asking you to switch to Real Market in order to claim your reward. Do just that.
9. Tap Claim Now.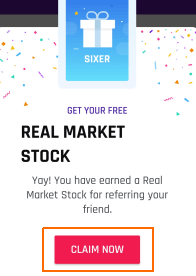 10. Now pick a card and you will get a free real market stock.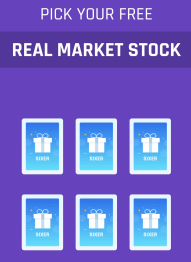 11. I got Karun Nair.
12. That's it this is the basic of how the Sixer fantasy app works. To understand more keep reading.
Also Read: Dream11 Referral Code: Get ₹100(with Tricks)
How to Buy & Sell Fantasy Stocks on Sixer:
Note: Before you start buying fantasy stocks in cricketers with real cash(Sixer Coins) you should play with Sixer Tokens.
To switch to Sixer Tokens go to your Profile and tap the area shown in the image to switch Market.
Free Market works the same way as Real Market. The only differences are the currency used and price of the players. In Real Market you use Sixer Coins(cash) and in Free Market you use Tokens.
1. On the home page of the app you will see a list of available players and their increase or decrease in price. Select a player.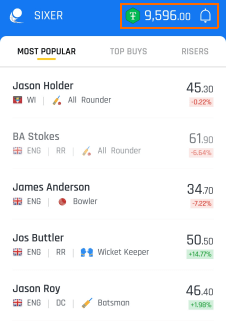 2. Now you will see the Player Profile. On this page you can see how the player has been performing. Tap Trade.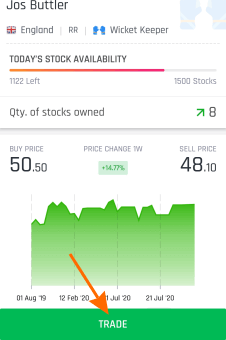 3. Use the seek bar to select the number virtual of shares you want to in the selected player and click Buy.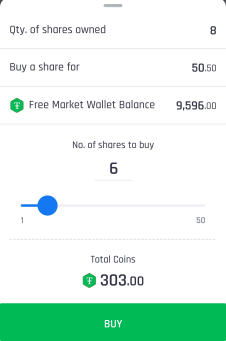 4. Now the price of the stock will increase or decrease based on the player's performance.
5. You can sell the stocks after the player has played at least 4 matches.
Important Rules:
You must have 3 players in your Portfolio when you start
You can sell stocks of a player only after he has players 4 matches after the purchase.
You can sell all the players only after they have play 4 games.
No player should hold more than 60% value of your Portfolio.
How to Refer and Earn on Sixer:
You can refer your friends to Sixer fantasy app by sharing your referral code and earn 1 free stock for every friend. Your friends will also get 1 stock for free for using your code.
1. Go to the My Account section and tap Invite Friends.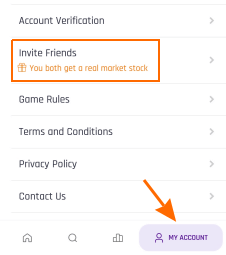 2. Now share the app with your friends.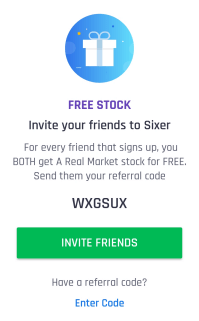 3. You will get 1 stock for every referral.
4. Later you can sell these stocks and withdraw the money or buy new fantasy stocks.
Note: You can earn a maximum of 20 stocks by referring friends. Now there is no limit.
How to Withdraw:
On Sixer fantasy app you play with Sixer Coins(1 Sixer Coins = ₹1) and to withdraw your Sixer Coins you need to verify your:
PAN Card and
Bank Account(Digital payments banks are not allowed).
It can take 3-5 days for account verification.
Once your account has been verified go to My Account and tap Withdraw.
Tap Withdraw Earnings.
The amount will be instantly transferred to your verified bank account.
Minimum payout is ₹200.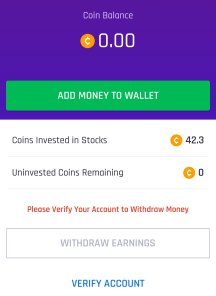 Note: To be able to withdraw your coins, you must first deposit at least ₹100 into your account.
Sixer Payment Proof
Below is the payment proof of Sixer app. This is my second payment from the app. And the best part is that both the payments were cleared instantly.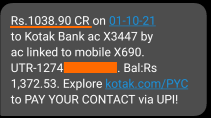 The withdrawal proof above must have cleared all your skepticism about Sixer. But if you still have questions feel free to contact me.
Contact Sixer App Customer Care
I couldn't find any email address but you can post your queries from within the app.
Go to the My Account tab and select Contact Us.
Now enter your name, email address and question.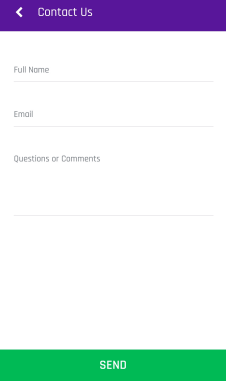 Final Words:
Sixer brings something new by combining the trading apps and fantasy cricket. It's a great app if you want to earn some money with your knowledge of cricket.
Sixer might be the new fantasy you needed but didn't know.
Although, there is no proof that Sixer is legit, the app looks premium and the work that has gone into making the app is clear. But I still don't understand why they haven't provided any contact email.
The payment proof has already been added. So if you were not using the app because you weren't sure whether it is real or not, then now is the right time to sign up.
In the end, I would suggest that you spend sparingly. Because it does involve risk of money.
Join Infosmush's Mailing List:
Join 2,682 other subscribers