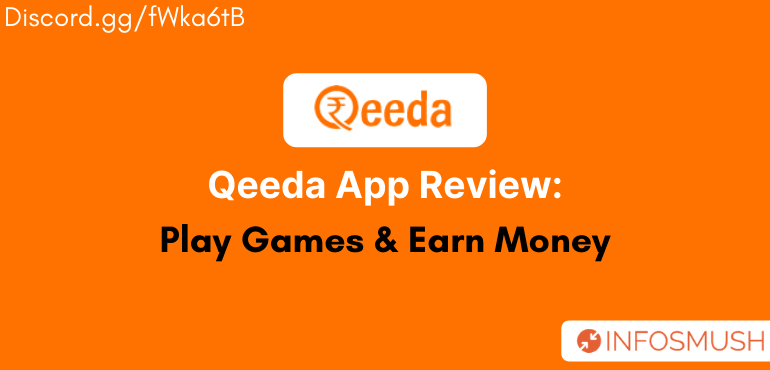 Qeeda is one of the apps that I've mentioned in the best games to earn Paytm cash list. Check it out here.
But I somehow didn't have a dedicated review for this app. So here it is.
In this Qeeda Game review, I'll tell you everything that you should know before using the app.
How to Get ₹20 Sign up Bonus on Qeeda:
1. Download the app and install it.
2. Open the app and tap Register.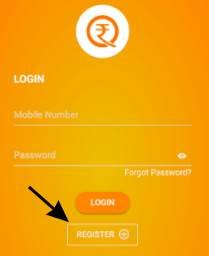 3. Enter your name, mobile number and password.
Qeeda Referral Code is- 12t237220l.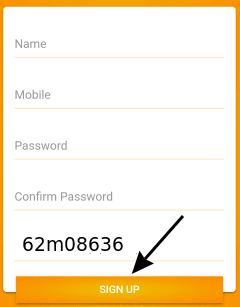 4. Now login with your number and password.
5. You will get ₹20 Promo Cash. You can use this cash to play games and win cash.

What are Coins on Qeeda App?
Qeeda Coins or QC are virtual currency in the app that can be used to buy products from the Qeeda Store. You will earn coins as a compensation if you lose paid games.
How to Earn Money on Qeeda App:
Qeeda lets you earn money in the following ways.
#1. Games
Qeeda has a number of games such as lucky dice, fruit chop, etc that you can play and win money.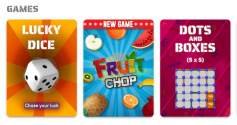 You can play 1 on 1 against other players or join tournaments.
After you have joined a tournament, you just need to play the game battles. Your prize depends on your score which is calculated as the difference between you and your opponents score.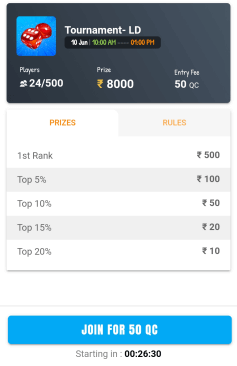 The games on the Qeeda app are pretty simple. For example; the Lucky Dice game only requires you to roll the dice. The player to reaches the score of 50 first wins.
#2. Contests
On Qeeda, you can also win money by participating in contests. There are three types of contests:
Jokes
Quotes
Poetry

There are both free and paid contests. In free contests you will win "Promo cash".
The paid contest also known as Best Post League(BPL) requires you to pay ₹50 if you want to participate.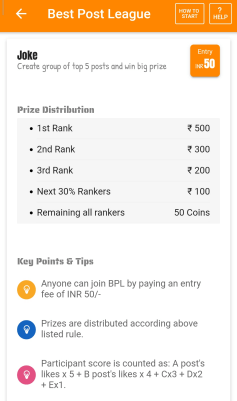 BPL is cancelled if the number of participants is less than 20. And until now all the BPL contests have been cancelled.
Read: Feature Points Referral Code: Earn Free PayPal Cash[Proof]
#3. PUBG & Free Fire Tournaments:
Qeeda recently started hosting tournaments for PUBG Mobile and Garena Free Fire.
But since PUBG Mobile was banned in India, currently you will only find Free Fire Tournaments on Qeeda.
How to Refer & Earn Promo Cash:
On Qeeda app you can earn ₹10 Promo Cash for every user that enters your referral code.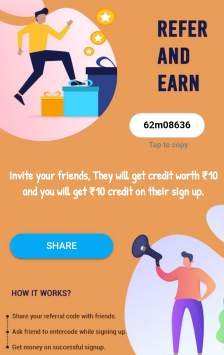 There are no restriction on the number of referrals. You can invite as many friends as you can.
Open the app.
From Menu select Refer & Earn.
Now share your referral code with your friends.
You will earn ₹10 after your friend registers and enters your code.
Your friend will also get extra ₹10 for using your code.
Restrictions and Rules on Promo Cash:
You can use your promo cash to play any game with entry fee less than ₹20.
You can spend a maximum of ₹100 promo cash in a day.
Promo cash can't be redeemed.
How to Withdraw Money From Qeeda:
So Qeeda, doesn't support Paytm withdrawal. You can only withdraw your winnings to Bank account.
But the good thing is that you can withdraw to any Payment Bank.
How to Add Bank Account:
1. To add your bank account, from Menu tap Bank Account.

2. Then tap Add Account and enter your bank account details.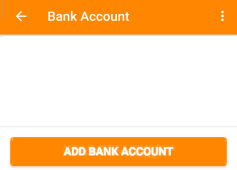 It can take up to 7 days for the details to be verified.
How to Withdraw Winnings:
1. Open the app and go to the Wallet tab.
2. Tap Withdraw.
2. Enter the amount you want to withdraw and tap WITHDRAW.
Minimum Withdrawal: ₹50.
A processing fee of ₹6+2% will be charged on every withdrawal.
You have to leave at least ₹20 in your Qeeda wallet.
Read: PlayerZon App: Play PUBG & Win Paytm Cash
Is Qeeda App Legit?
Yes, Qeeda is a legit app that pays its users. I have redeemed over ₹500 and got paid every time.
Payment Proof: