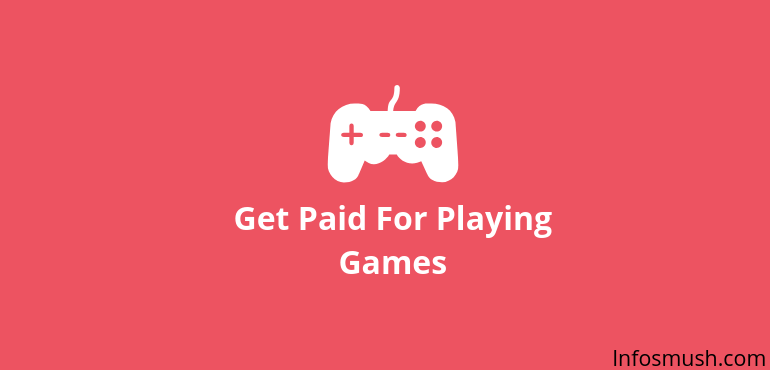 Need some extra cash?
How about earning money while you play games?
There are many ways you can earn a little pocket money online. You can earn with apps and websites. There are literally hundreds of apps where you can earn some extra money for simple tasks. They also feel a bit like work.
But there are also some apps that will pay you for playing games. below I've listed 13 apps that will pay you for playing games.
Apps That Will Pay You For Playing Games:
1. Big Time Cash

Big Time app is available for both iOS and Android devices.
The concept of this app is simple. You play one of the games in the app and according to your score, you will get tickets for the lucky draw.
They earn money through the ads displayed in the app.
You can get an unlimited number of tickets. The more you play the more tickets you can win.
The thing that I liked most about Big Time is that you can save your tickets for future draws. So if you want to go big in a future draw, you can.
As you level up new games and bonuses are unlocked. There are also boosters that you can win in daily check-in and slots. Boosters help you earn more tickets.
You can also complete offers to earn more tickets.
2. Gamehag
Gamehag is also available for both iOS and Android. You can also access Gamehag at Gamehag.com.
There are plenty of ways to earn Soul Gems which can be redeemed for rewards.
Ways to Earn Soul Gems:
Playing games
Reaching a level or completing an in-game task
Interacting with the community
Installing apps
Game Contests
Giveaways: In giveaways, you can also win Games. To get your free ticket you will need to complete some tasks
Chests: You can use SG(Soul Gems) to buy chests and win in game materials.
Rewards: You can exchange your SG for gift cards of Steam, Google Play, Amazon, Visa and much more. You can also buy in-game items like a pet in World of Warcraft.
3. Bananatic

Similar to the apps mentioned above Bananatic also lets you earn money by playing games.
You need to download a game from the Games tab and complete the task(s) to receive your reward. The task could be to reach a certain level, play the game for 5 minutes, etc.
You can also earn by installing sponsored apps and completing offers which shouldn't be there. Honestly, if you are pitching your app that lets users earn money by playing games don't throw that stuff in there. Every make-money app does that FOR GOD SAKE(yelling).
Sigh.
Oh, I forgot to mention that you will earn points, which are called…
Wait for it…
BANANAS.(okay, that wasn't that funny)
You can earn more Bananas by inviting users to Bananatic. For every friend that you invite you will get 10% bananas they collect for 30 days and 200 bananas and 200 XP for every active referral.
4. MPL (Mobile Premier League)

MPL is the best app to earn money by playing games. On MPL you can join tournaments or 1 on 1 battle and win cash.
In a tournament, you can play unlimited times and only your high score is used to calculate your rank. In Battles, you get one chance. You have to score more than your opponent.
To join Tournaments and Battles you need Tokens or Cash.
You can earn Tokens by playing Free tournaments, Token Battles and by referring users. You can withdraw your winnings to your bank account or Paytm wallet
5. Pocket League:

Pocket League app is similar to MPL.

There are Tokens and Cash that you can use to join Tournaments. they haven't introduced battles yet.
Pocket League doesn't have many games and most of the games are rip-offs. While MPL has created a few new games Pocket League is still working with ripoffs.
The prize pools are also small. All these cons are only visible when compared to MPL which like I said is the Best in the business. That said there is another issue that will annoy almost everyone: Ads. After every 2 gameplay, you will be forced to view 30-20 seconds of video ads.
You can withdraw your winnings to your paytm wallet
6. MGPL Pro
On MGPL Pro you can play over 30 games. You can play 1vs1 battles or participate in tournaments. There's also a practice mode to help you hone your gaming skills.
You will need to download the MGPL Pro from their website. You can withdraw your winnings to your Paytm wallet.
7. WinZO and WinZO Gold
The difference: The only thing that separates WinZO and WinZO Gold is that WinZO is free to play while WinZO Gold requires cash to join quizzes and games.

You can play both, live battles and tournaments. In live battles, you can play against up to 20 players at the same time. The more players the higher prize money. in tournaments, your latest score is used to determine your rank. Other than games you can also play quizzes and fantasy cricket to earn more.
You can withdraw cash to Paytm or bank account.
8. Yonomy
Yonomy offers a lot of ways to earn and games are one of them. But they are brain games; color match, color count, color shades, etc. You can join a tournament for a game and play 5 times. Your rank will depend on your high score. You can join game tournaments by using Sliver yupees or cash. Read the full review.
You can withdraw your winnings to Paytm wallet.
9. Gamzop

Gamezop is another app where you can join tournaments by paying coins or cash and win real money. Only your highest score is used to determine your rank and you can play unlimited times until the tournament ends.
You can withdraw your winnings to Paytm.
10. Qureka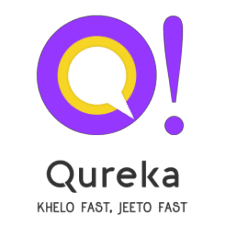 Qureka is a live quiz app where you can also earn money by playing games and making predictions.
To join tournaments in this app you will need coins which can be earned by playing games, answering quizzes and watching video ads.

Like most of the apps, only your highest score will be used to calculate your rank and you can play unlimited times until the tournament ends.
11. Qureka Pro
The games on Qureka Pro are the same as Qureka the only difference is that you need cash to join tournaments.
You can refer your friends to earn cash-bonus but that can't be used to pay 100% of the entry fee. But you will get to play 1 tournament for every game for free in which you can win cash.
12. Loco

Loco is similar to Qureka. Both have live quizzes, games and prediction games. And both of them require coins to join contests and tournaments.

But Loco does have a few advantages over Qureka. There is no minimum withdrawal limit, games are much better than Qureka, there are no ads, and a practice mode that allows you to just play games.
You can join tournaments for free or using coins. Only your highest score is considered to calculate your rank.
13. Hago

Like Loco Hago has some of the most addictive games and you can win rewards. But it's much more like "winning" than other apps (except Big Time).
So You can play against other players using coins and win more coin. You can use coins to buy tickets for sweepstakes where you can win products, mobile recharge, and gift cards. you can read the full review here