Are you looking for BGMI UC earning apps ? Do you want free UC in BGMI?
In this article, I am going to share with you the best apps to earn free BGMI UC on Android. BGMI was launched only a few months, but it has regained most of the PUBG Mobile players pretty quickly. There are many ways to purchase BGMI UC, but there are only a handful of apps that let you earn UC for free. BGMI UC, is an in-game currency of the game that you can use to do various things like buy the Royal Pass, crates or purchase in-game items.
Also Read:
Most of the apps that I have listed here will help you earn free cash or Play Store gift card that you can use to purchase UC for free.
BGMI Free UC Earning Apps 2021
1. mGamer
Before PUBG Mobile was banned in India, you could top up your UC balance directly through mGamer app. But after the game was banned they, subsequently, removed UC from the rewards sections. And they still haven't added it back yet.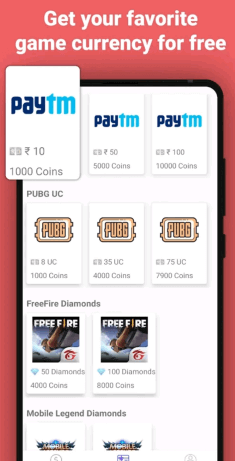 But there is a workaround to get free BGMI UC through this Android app. It's simple, you just have to redeem Google Play Store gift card from the app.
mGamer will instantly send a gift card to your registered email that you can redeem to get the balance added in your Play Store wallet.
Then all you have to do is purchase UC with this money you earned.
Of course, to do all that, first you will have to earn coins. And there are a lot of ways to do that, like referring friends, playing games, completing offers and surveys and more.
Referral Code: mlCH8nY3rJ
2. Joy Wallet
Joy Wallet is one of the best BGMI UC earning apps for free. But just like mGamer, you cannot, directly, top up your game wallet through this app.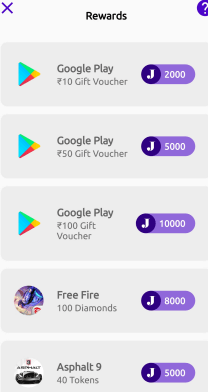 How to Earn BGMI UC From Joy Wallet App:
First, create your account and on the sign up page enter your referral code- JWZYSHQ.
Then start earning coins by playing games.
Once you have enough coins, redeem them for Google Play Gift card.
The gift code will be sent to your registered email.
Now redeem this code and purchase BGMI UC with the money you got
Other than Play Store gift card, you can also redeem many other rewards including Call of Duty CP.
Referral Code: JWZYSHQ
Also Read: 5 Call of Duty Tournament Apps | Play COD Mobile & Earn Money
3. Poll Pay
Poll Pay is one of the best survey apps in India and so also one of the best apps to earn money for free. Poll Pay also has one of the best referral system that allows you to earn commission from your referrals without any cap.
So how does this app help you in earning BGMI UC?
It doesn't. But it does allows you to earn free cash by completing surveys and referring friends. Then you can use the money, to purchase BGMI UC.
Referral Code: MVG84KWCXT
Final Words
Currently, there is not a single app that lets you earn BGMI UC. All the apps only provide a workaround by letting you earn free cash or google play gift card that you can use to purchase UC. But I'm sure in future, there will be more BGMI UC earning apps. So don't forget to subscribe to Infosmush feed and get updated.