Walrus is an Android app where you can sign up and get a free virtual debit card without PAN card. And it is not a RuPay card but Visa. So you can use the Walrus app to get a free VISA virtual debit card within minutes.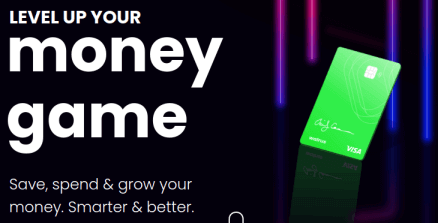 In this Walrus review, I will show you how you can claim your free debit card from this app and what are the Walrus debit card's benefits.
A debit card is a must even if you are a student, But unfortunately there aren't many options when you want a debut card without PAN card. But thankfully, at least you have Walrus that offers you a debit card without a bank account.
Is Walrus Card Free?
Yes, it is free to get your Walrus card issued. But there are some charges when you pay using the card or when you deposit money. More on that later…
How to Get Walrus Debit Card without PAN Card
1. First, download the Walrus app.
2. Open the app and swipe through the introduction.
3. Enter your mobile number and tap Get OTP.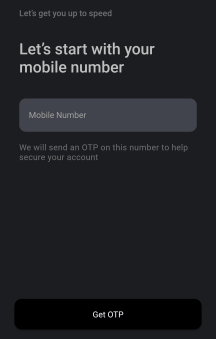 4. Verify the OTP.
5. Tap Activate your walrus account.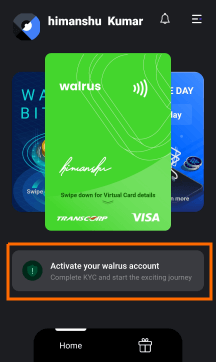 6. Now select Aadhaar and enter your Aadhaar card number.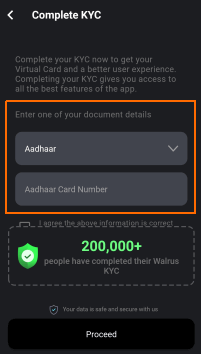 7. You will get your Walrus debit card instantly. Now you just have to add money to your card, and you can use it to shop online.
Walrus Debit Card Benefits
There are many benefits to using the Walrus debit card, some of them are:
Instant Visa debit card without PAN card.
Online shopping using the card.
Up to ₹10,000 limit.
Facility to block and unblock your card with one tap.
POS transactions.
You can also order your physical debit card with your signature.
Is Walrus Debit Card Safe?
Yes, Walrus debit card is safe to use and all of your data is encrypted.
Walrus Customer Care Details
Walrus Customer Care Email: hello@walrus.club
Walrus Customer Care Number: not available
Final Words
Walrus is a great app if you are looking for a virtual debit card without PAN card. But you should use card considering the charges that will be levied on each transaction.