New fantasy apps are starting to come in almost daily. As you know that IPL 2021 is starting soon and the fixtures are out as well. So we are going to much more new fantasy apps and sites the first match of the IPL comes closer. Remember these are new and established as Dream11, FanFight, OneTo11 and MyTeam11. So you can never be sure about how trustworthy a fantasy app is.
You can try any of the apps mentioned in the list below. And make sure you try out the best fantasy apps.
If you are running low on cash, you should try fantasy apps that allow 100% bonus usage. That way you can win money without investment.
What are New Fantasy Apps?
For this post, I am only going to consider fantasy sports platforms that are less than 6-8 months old as "NEW".
List of New Fantasy Apps 2021
1. BlitzPools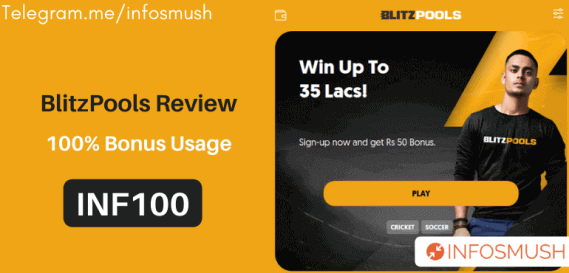 It's a bit controversial as BlitzPools isn't exactly a new fantasy app. It is more like a newer version of LivePools. But still I decided to mention it because in comparision it is much better.
It is being endorsed by Ishan Kishan and Siddarth Kaul.
Key Features of BlitzPools
₹50 cash bonus for new users.
₹50 for every friend that enters your referral code + extra commission for each contest they join.
Fast withdrawals.
Fast UI and can be easily used in a browser and on PC.
Use up to 50% bonus to join contests.
Referral Code: INF100
2. Acer11
Acer11 is another new fantasy app that was launched in March. I came across this app on Google while I was searching for something.
Currently, you can only play fantasy cricket on Acer11. Other sports may be added later. If lineups are announced you will be notified and when you create your fantasy team you will be able to see the players that are in the playing 11.
Key Features of Acer11
Sign up and get ₹100 cash bonus.
₹100 cash bonus for each referral.
Up to 50% bonus usage.
Affiliate Program: With the affiliate program you can earn commission every time your referral plays.
Referral Code: AC1127122.
3. Prediction 11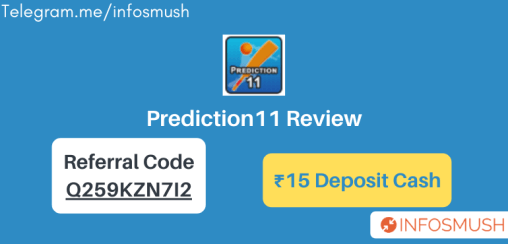 Prediction 11 is a new fantasy cricket app that takes away the complexity of creating a team of 11 players and grand leagues.
And it is one of the best new apps because of three reasons:
Sign up bonus is added to deposit wallet.
Refer your friends and the referral reward will also be added to deposit cash.
And the third reason is that this app supports Paytm withdrawal.
Key Features:
₹15 Deposit Cash on sign up.
Get ₹10 deposit cash for every invite.
Withdraw winnings to Paytm wallet.
Referral Code: Q259KZN7I2
4. HallaBol11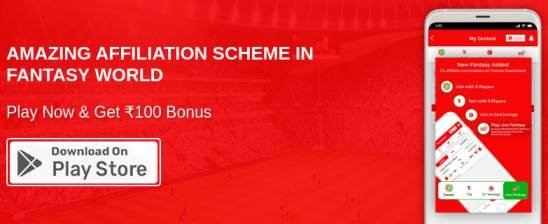 HallaBol11 is a simple fantasy cricket app that lets you play fantasy cricket and win real cash online. Kabaddi and Football are listed as coming soon.
Key Features
Affiliate Commission: Earn 2% affiliate commission from each referral. This commission will be added to your winnings.
Refer friends and get ₹100 cash bonus when they register.
Watch ads to earn deposit balance.
Call support.
Referral Code: BS0P7P7CEB
5. 11 Rivals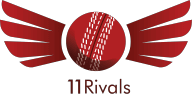 11 Rivals is one of the few Paytm withdrawal new fantasy apps. And to top it off the minimum withdrawal amount is just ₹50, and you don't have to complete your KYC.
New users get ₹100 cash bonus on sign up.
For each referral you will get ₹100.
Minimum withdrawal amount is just ₹50.
NO KYC required.
Withdraw to Paytm.
100% Bonus Contests.
Referral Code: RV11933298
6. Ultimate 11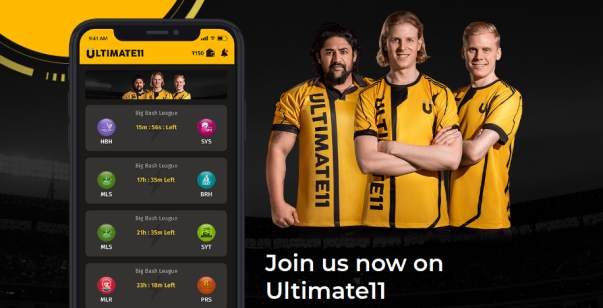 Ultimate 11 is the latest fantasy app with instant Paytm withdrawal.
Referral Code: SLEO41295244.
7. 11Sixes
11 Sixes is the most promising new fantasy app. The app gives you a whopping ₹2000 cash bonus on sign up and also has a great referral program. You can earn up ₹500 real cash for each friend that your invite.
Referral Code: HIMAVSRC4
8. UnlockYour11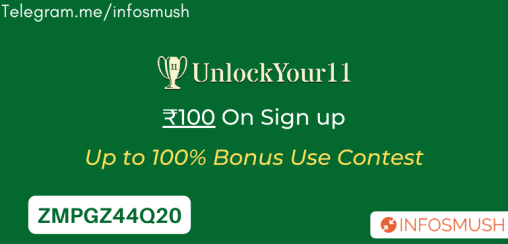 UnlockYour11 is the latest fantasy cricket app that is available for both Android and iOS. This fantasy app was launched in March 2021.
Referral Code: ZMPGZ44Q20
Get ₹100 bonus on sign up and every friend you invite.
9. Sportasy
After 11 Sixes Sportasy is probably the most feature rich new fantasy app of 2021. You should definitely try this one.
Referral Code: