Housie Quiz a real cash gaming app that was launched recently this year. The game has been produced by Raj Kundra's company – Viaan Gaming.
Housie Quiz Referral Code 2020: NI0QG7
Housie Quiz Referral Code is NI0QG7. You can refer your friends and earn 1 heart for each referral.
How to Register on Housie Quiz App:
1. Download and install the app.
2. Open the app and tap Menu.
3. Tap Sign up.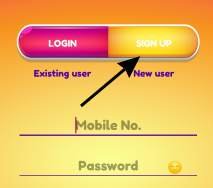 4. Enter your mobile number and tap Request OTP.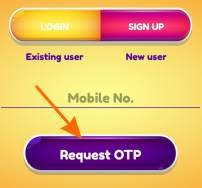 5. Enter OTP and Submit.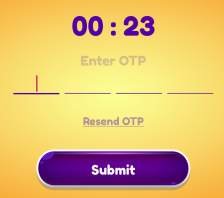 6. Now enter your full name, password, state, etc.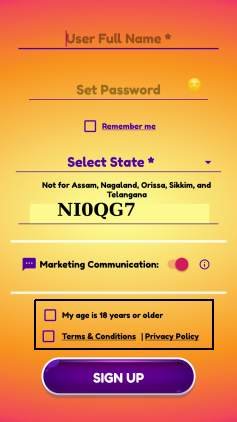 7. Enter this Referral Code-> NI0QG7(optional)
That's it your registration is complete.
How to Play Housie(Tambola) on HousieQuiz:
First, of all unlike most quiz based apps this one is not free. You will need to buy tickets to participate in the live housie games.
1. Open the app and tap + icon in the top right corner.

2. Enter the amount you want to deposit(minimum ₹50) and tap Add Cash.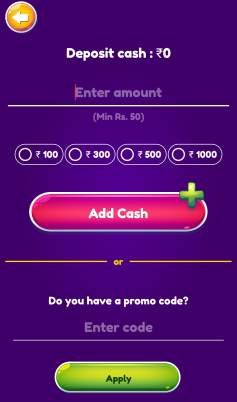 3. Select a how you want to add the amount, via Paytm or Payu. And follow the process to add the amount.
4. Now head back to the home page tap Join Now for the contest you would like to join.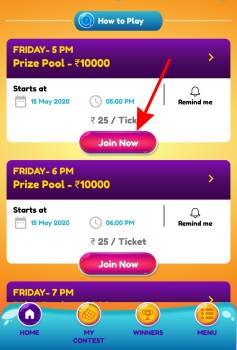 5. Buy 1 or 2 Tickets. You can buy the ticket using your winnings or deposit cash.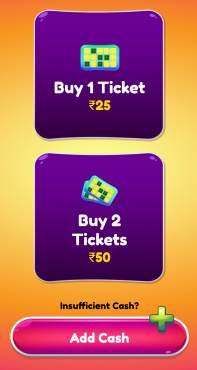 6. As soon as you buy the ticket(s) you will be register for the game.
7. Once the game starts a live host or an automated system will announce numbers. But the twist is that you will also need to answer a question.
8. If your answer is wrong and you don't have any Hearts then based on where that number is placed in the ticket you won't win that prize.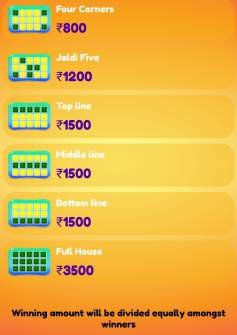 For example; if number 5 is placed in the middle row and you answered the question incorrectly, even if you cross all the numbers in the middle line you won't win the prize.
This video will help you better understand how the game works.
Refer Friends & Earn Hearts:
You can refer your friends and earn 1 heart per user that enters your referral code during registration.
What are Hearts Used For?
Hearts are automatically redeemed when you answer a question incorrectly. You can use up to 5 Hearts per game.
You will earn 1 heart for each friend that sign up with your referral code.
No limit to the hearts you can collect.
Hearts are automatically redeemed against your incorrect answers.
Hearts are not redeemed against unanswered questions
Read More: