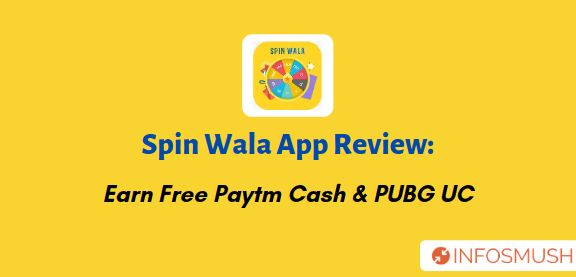 Spin Wala is a new app where you can earn PUBG game credits and Paytm cash. The app looks like a combination of dGamer and HomeWork app.
Spin Wala app basically lets you earn coins by completing offers, referring friends, etc. And you can exchange these coins for game credits or Paytm cash.
Spin Wala Referral Code: 14901
Spin Wala referral code is 14901. You can use it during sign up.
| App Name | Spin Wala |
| --- | --- |
| Sign up Bonus | 0 |
| Refer Code | 14901 |
| Refer and Earn | 250 coins + team earnings |
| Payment Method | Paytm cash, PUBG UC and Free Fire Diamonds |
| Minimum Payout | ₹30(5000 coins) |
Download Spin Wala Apk
To download the Spin Wala apk and install it click the link below:
How to Register on Spin Wala App:
1. Open the app and tap Login With Google. And select the account you want to login with.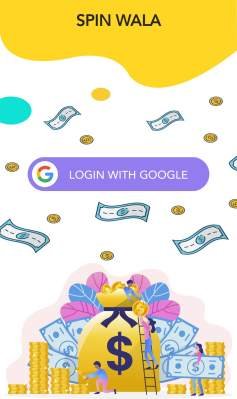 2. Enter your name, phone number and referral code: 14901.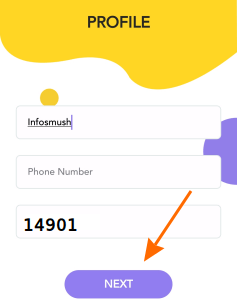 3. Now you will see a bunch of tasks. You need to complete them before you can use the app. Well, you don't actually have to complete them. You can just tap on a task, wait a few seconds and get back to the app and it will show that the task is done.
4. Once ticks appear next to all the tasks tap Go to App.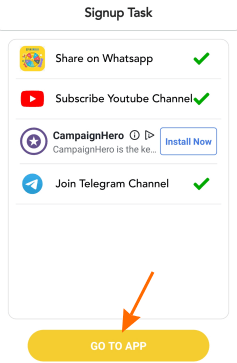 5. That's it your registration is complete.
How to Refer and Earn:
Like most of the similar apps, Spin Wala boasts a multi level referral program. 10 to be exact.
In this review I'm going to explain how direct referrals work and hou much you will earn.
1. Open the app and go to the Invite tab.
2. Copy your referral code to share it manually.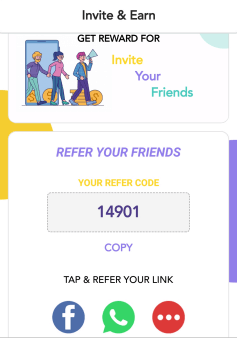 3. Or you can share your referral link.
4. You will earn 250 coins for every user that enters your code during registration.
5. You will also earn a percentage of their earnings as well.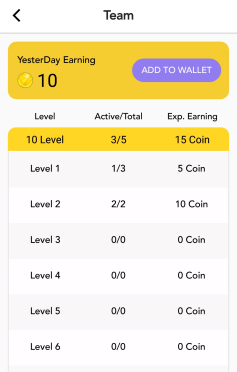 How to Earn on Spin Wala App:
#1. Lucky Lifafa:
Like dGamer you can claim free coins through lucky lifafa. However, there are only 50 lifafas per giveaway. So most of the time you're gonna miss out.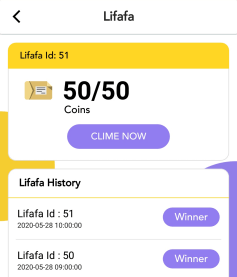 You will receive a notification every time lucky lifafa is available.
#2. Spin and Win:
The name of the app is Spin Wala how could it not include this?
You can spin the wheel every 2 minutes. Although the prizes that appear on the wheel go up to 1500, I doubt that you will win that much. I spun a few times and won only 5-10 or even 0 coins.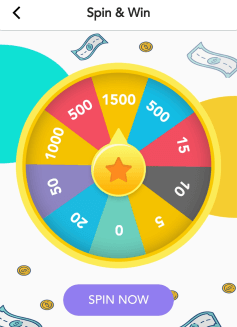 To claim your winning you will have to tap on Add to Wallet which will display an ad before adding the coins your Spin Wala wallet.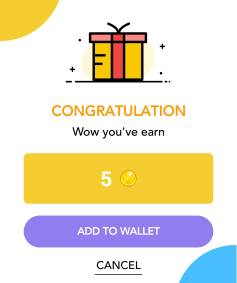 #3. Scratch Card:
You can also win coins by scratching cards. A scratch card will be available after every 1 minutes.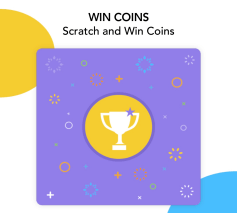 Just like Spin and Win you will have to watch an ad to add the coins to your wallet.
#4. Offers & More:
In this section you will find apps that you can install to earn coins.
#5. Survey & OfferWall:
In this section, you will find third party survey and offer providers.
Spin Wala currently has two survey providers:
Pollfish Survey
Tap Research.
You can complete surveys from any of these providers to earn coins.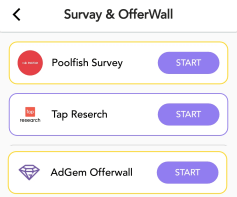 There is only one offer wall: AdGem. You can find various kinds of offers on this offer wall and earn coins when you complete them.
#6. Share & Earn:
It's not the same as refer and earn.
You will earn 5 coins for sharing the listed apps on WhatsApp.
How to Withdraw Paytm Cash From Spin Wala:
1. Open the app and go to the Wallet tab.
2. Tap Redeem Now.
3. Choose Paytm as redeem method.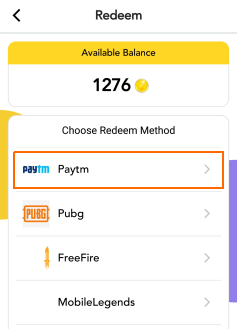 4. Select the amount you want to redeem.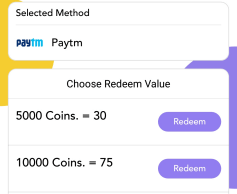 5. Enter your Paytm number and tab Submit.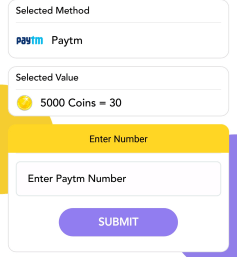 Similar Apps:
Payment Proof:
I redeemed ₹75 on 6 June and got the reward the same day.