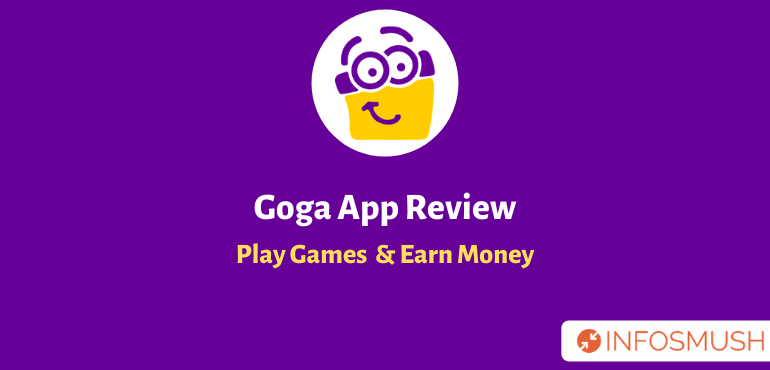 Goga is an app that promises to pay you for playing games.
But is it worth the time?
Read the review to find out…
What is Goga App?
Goga- Money Maker is an Android app where you can earn real cash and rewards by playing games. By playing games you will earn coins that can be exchanged for Gems. And Gems can be exchanged for rewards.
Goga app has been developed by Apogaeis Technologies LLP in 2019. Apogaeis is a Bengaluru based IT company.
Also Read:
Download Goga Apk:
Click on this link. You will be taken to Google Play Store.
You alrerady know how to download from play store.
Once you have installed the Goga apk follow the steps below.
How to Register on Boga App:
1. Open the app.
2. Sign in with Facebook, Google or you can register through email.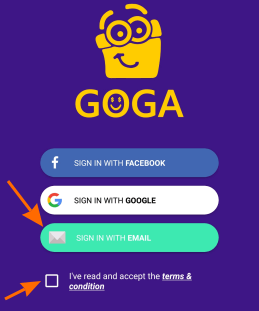 3. Enter your email address & password ann tick the box to accept the terms. Click Register to continue.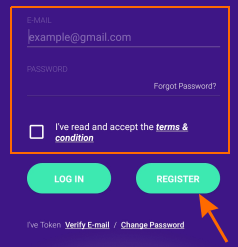 4. An email will be sent to your email address in which you will find the verification link. Click on that link to verify your account.
5. Now enter your credentials to log in.
6. Give the following permissions to the Goga app.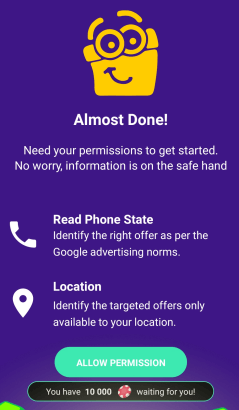 7. Goga also needs "App with usage access permission" to verify engagement and credit reward to your account.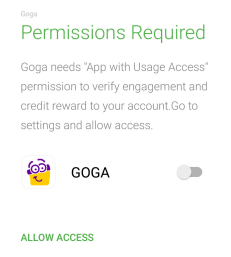 8. After you give permission you will be able to use the app. As a signup bonus, you will get 10000 Tokens. Tokens are used to play games.
If asked you can enter this Goga referral code: BMGcuV
How to Earn Money with Goga App:
It's simple to earn money and rewards on the Goga app. All you have to do is play games.
1. Open the app and go to the Game tab.
2. Select a game that you want to play. Every game has instructions on how to play it. More games will be unlocked as your level increases.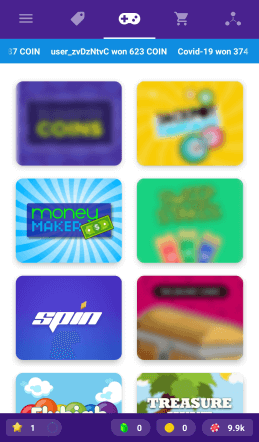 3. You will earn coins by playing games.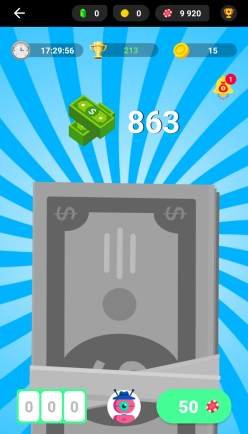 4. Coins can also be earned by completing offers.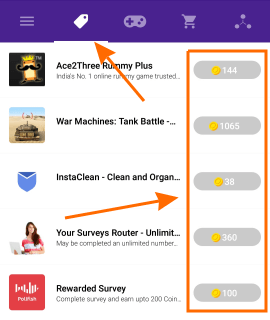 You can exchange Coins for Gems. Gems are used to redeem rewards.
How to Refer & Earn: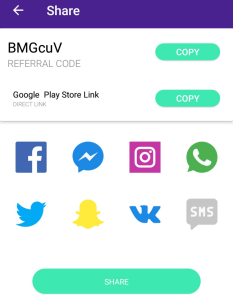 Open the app and go to the Share tab.
Tap Share.
now share your referral code with your friends.
You will earn 10% from Level 1, 5% from Level 2 referrals.
How to Exchange Coins for Gems:
1. Go to the Cart tab and click Exchange.
2. Now enter the number of coins you want to exchange and tap Exchange.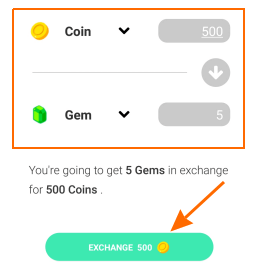 3. That's you will get Gems based on how many coins you exchange.
Exchange Rate:
– 100 Coins = 1 Gem
– 100 Coins = 1,000 Tokens
Rewards at Goga:
You can redeem your Gems for:
Gift cards like Amazon, Flipkart, PayPal, etc
mobile recharge
Cash
You will be able to redeem other rewards after your level increases.
Conclusion:
On the surface, the Goga app may seem like a great app to earn money online by playing games. But all the games that are available on Goga are boring. Another drawback is that earnings are pretty low and you have to convert them to Gems.
I don't recommend Goga app. You will be better off using the apps mentioned in this list.