Faboom / Add Games Referral Code: DB2FAD. Faboom fantasy app is now Adda Games. They have also made several changes to the app. Including, adding games in addition to fantasy cricket. So now you can earn money by playing games and fantasy cricket.
Adda Games is a new fantasy cricket platform. I have been using the Adda Games app for more than a year and also received payment. The payment proof has been added at the end of the review.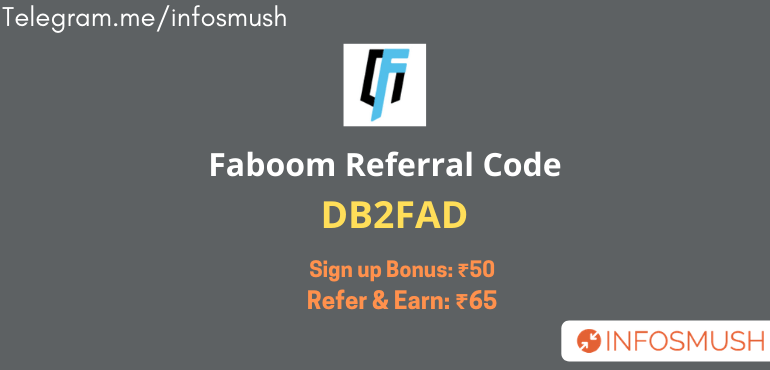 The founding team of Adda Games (Sudhir Kamath, Pratik Kumar, Abhinav Nigam, and Rishab Mathur.). This is the same team that launched 9Stacks in 2017 which is an online poker startup.
So there is no reason to doubt the legitimacy of Adda Games.
You can go to Adda.games on PC or download the Adda Games app on your smartphone.
Currently, you can only play fantasy cricket on Adda Games. If you have played fantasy cricket on any app you won't have any trouble navigating through Adda Games.
You can use your sign up bonus to join leagues and win. Though not all contests allow you to use 100% bonus.
Adda Games Referral Code 2021:
Enter Adda Games referral code: DB2FAD on sign up to get ₹100 bonus cash. You can also share your Adda Games referral code with your friends and family to earn more bonus cash. Bonus cash can be used to play fantasy cricket
| Adda Games Referral Code | DB2FAD |
| --- | --- |
| Fantasy App | Adda Games(Earlier Faboom) |
| Adda Games Apk Download | Download |
| Sign up Bonus | ₹50 |
| Refer and Earn | ₹100+₹49 |
| Payment Methods | Bank |
| Adda Games Minimum Withdrawal | ₹50 |
Read:
How to Use Adda Games Referral Code to Get ₹100:
1. Download the Adda Games app from here.
2. Enter your mobile number and tap Send OTP.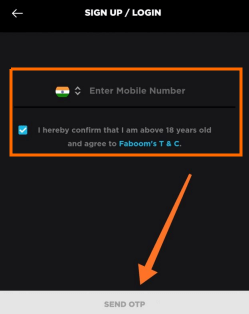 3. Now enter this Adda Games referral code DB2FAD and continue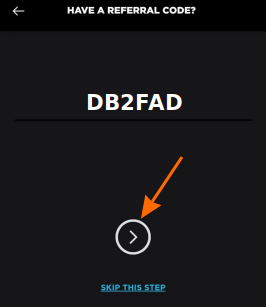 4. Enter your email, username, and password.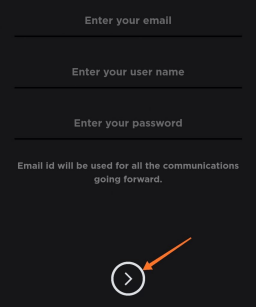 5. That's it. Your registration is complete, and you have received ₹50 bonus cash.
Adda Games Referral System: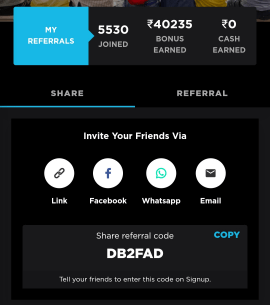 For every friend that enters your Faboom referral code, you will get Rs. 14 and your friends will get Rs. 100.
Go to More and tap Refer a Friend.
Now share your code via the given method.
You will earn:

₹100 once your friend makes a deposit of ₹100 or more.
You will also earn fantasy ticket worth ₹49.
How to Play Fantasy Cricket on Adda Games:
If you have ever played fantasy cricket (which I'm sure you have) then you won't have any trouble playing on Adda Games. But it is a bit different from other fantasy apps.
1. Open the app and select Fantasy.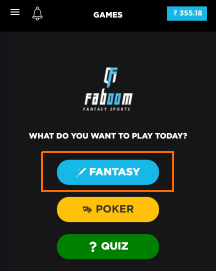 2. Select Cricket and a match that you want to play.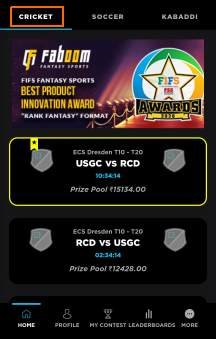 3. There are two types of contests:
#1. MONEYBALL
Moneyball contests, like pre-toss , ends before the toss. Here you select 11 players using 100 credits. You get extra 50 credits to apply a multiplier (0.8x to 5x) to your favourite players as long as the total credits (with multiplier) does not exceed 150 credits. Players will get points based on multiplier.
#2. POST TOSS
Post Toss contests end just before the match starts. You can make your teams after the lineups (playing XI) are announced. Like pre toss, here too you have to rank all your players from 2x to 1x. Players will get points based on multiplier.
4. Select a Contest type and tap Create Team.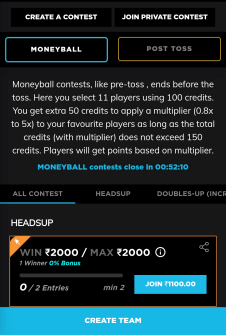 5. Now select 11 players for your fantasy team and click Next.
Note: You have total 150 Credits. 100 Credits can be used to create your team and 50 credits are reserved for applying multipliers. However, if you don't use all the credits while selecting players the remaining credits will be added to muliplier credits.
6. Now use the 50 + remaining credits to apply multipliers to the selected players.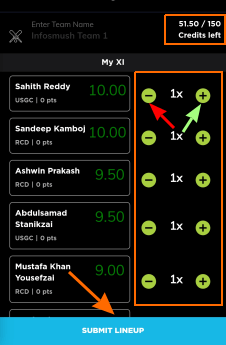 Increasing the multiplier by 0.1x takes 1 credit. You can apply maximum 5x and minimum 0.8x multiplier to a player.
7. Now join contests.
You can play on the website or Faboom app.
How to Download Adda Games App:
Go to Faboom.com
Look for an icon like that of Google play store and tap on it
Give permission for the download to begin.
Once the Adda Games apk is downloaded, Install the app from the apk file.
How to Withdraw From Adda Games App:
You can withdraw your winnings to your bank account after you have verified your email address, mobile number, PAN card, and bank account.
You can withdraw a minimum amount of Rs. 50. The amount will be transferred into your bank account within 4 working days.
1. Open the app.
2. Go to My Wallet from More.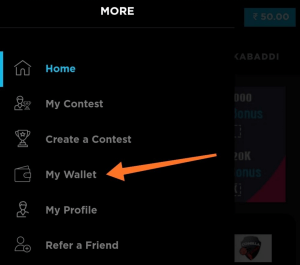 3. Tap Withdraw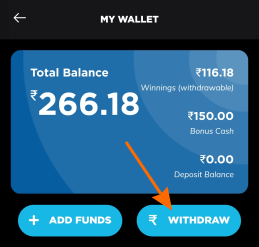 4. Now enter the amount you want not to withdraw and tap Withdraw.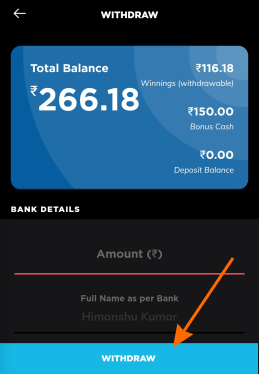 5. You can withdraw a minimum of ₹50.
Is Adda Games Legit?
Yes, Faboom is a legit fantasy cricket app.
Until now, I have won ₹16000 and successfully redeemed ₹12000. Most of the time withdrawal requests were processed the same day I withdrew.