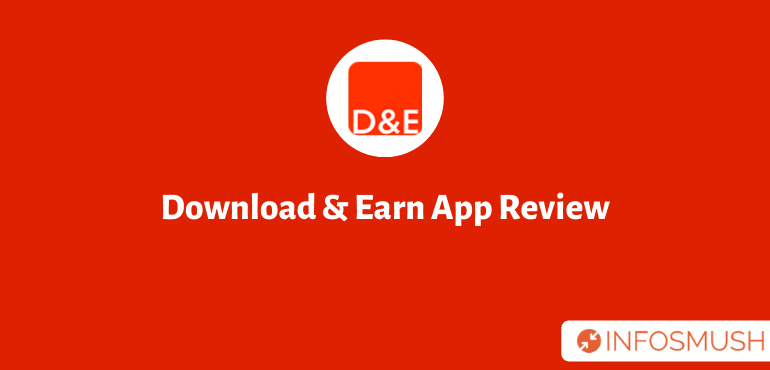 Download & Earn(D&E) is an Android app where you can earn free recharge and paytm cash by completing various tasks and playing games. Download & Earn D&E for short was released on 19 Oct 2019. So it is a fairly new app.
D&E App Referral Code:
Enter this Download & Earn app referral code: 49355058 to get bonus on sign up.
Download D&E App:
Click on this link.
You will be taken to the Play store.
Now install the app.
How to Register on Download & Earn App:
1. Open the app.
2. Enter your mobile number, tick the box and tap Login.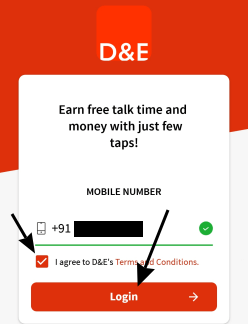 3. Enter the OTP to verify your mobile number.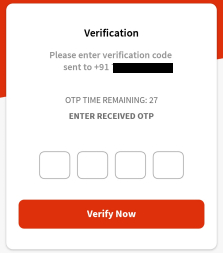 4. Swipe through the introduction.
5. Select the language of the app: 1. English 2. Hindi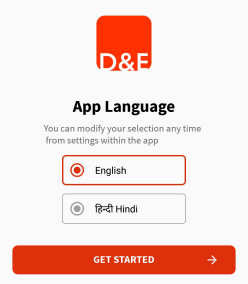 6. That's it, your registration is complete.
If asked enter this referral code: 49355058
Read: mGamer App Review(with Payment proof): How to Earn Paytm Cash
How to Refer and Earn:
1. Open the app.
2. From the Menu select Invite to Earn.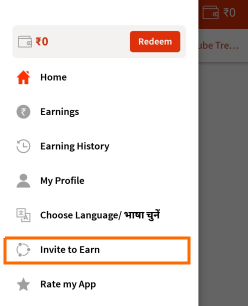 3. Now share your referral code with your friends through email, Facebook, Twitter or WhatsApp.
Enter this referral code: 49355058
How to Earn Money with Download & Earn App:
1. Earn by Completing Offers:
1. Open the app. You will be in the Offers tab.
2. You will see a lot of app download offers. Select any of them.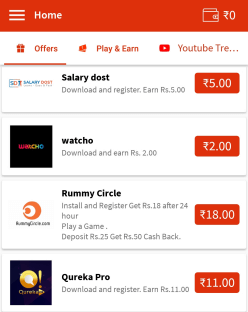 3. Read the Steps to Earn Reward. You must follow the steps to get the reward.
4. Click Install and select a browser if Play Store doesn't open.
5. You will be redirected to Play Store.
6. Install the app.
2. Play Games and Earn:
1. Open the app and select the Play & Earn tab.
2. Click Play.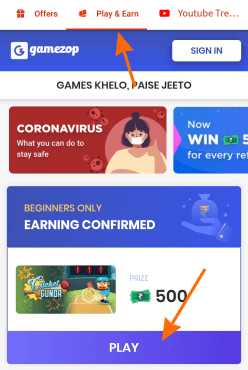 3. This section is powered by GameZop.So you will need to register to continue.
4. After registration, you will get ₹5 and you can start playing games to earn more paytm cash.
How to Withdraw Money:
Open the Download & Earn app.
Go to the Menu and click Redeem.
Select the Redeem option.
Enter your number and select the amount.
Proceed.
Is Download & Earn App Legit?
Well it has a decent rating of 4.0 stars on Google Play Store. And I've been paid by this app. So yes this is a legit app to earn some money.
Payment Proof: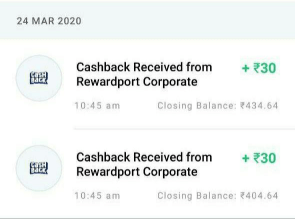 Similar Posts: