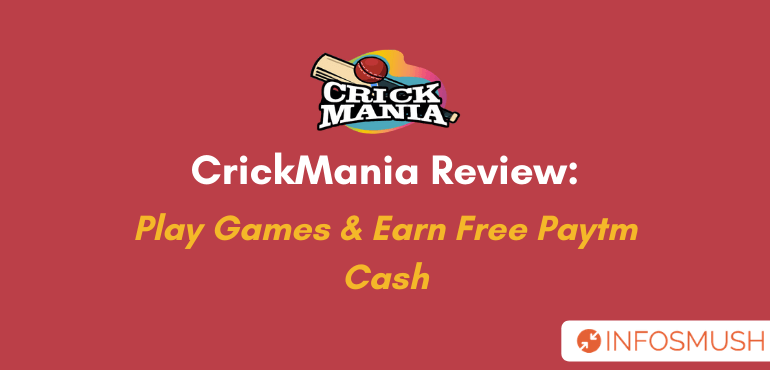 Crickmania is a new website where you can earn free paytm cash by playing games, inviting friends, etc. On sign up, you will earn ₹20 bonus cash which is redeemable.
Keep reading to find out how to get the signup bonus. And how you can earn Paytm cash on Crickmania.com.
How to Register on CrickMania & Get ₹20:
1. Head over to CrickMania.com.
2. Tap Sign up with Google and select the Google account you want to sign up with.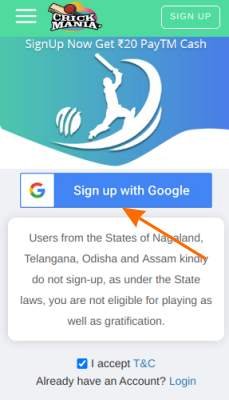 3. You will get ₹20 in your Crick mania wallet. But your registration isn't complete. Tap Let's Begin.
4. Enter your name and tap Update Name.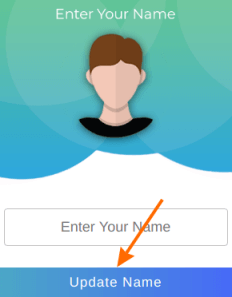 5. Now we need to link your Paytm wallet. Enter your Paytm number and tap Link Your Wallet.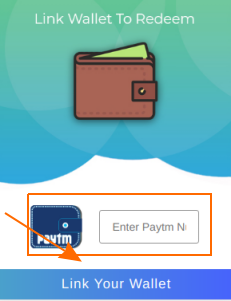 6. Enter OTP to verify your number. If you are signing up on PC you may bot receive the OTP. So try to register on your smartphone.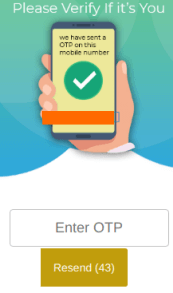 7. Now let's build your profile.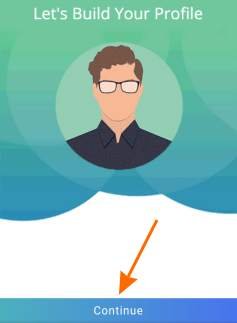 8. Enter your city.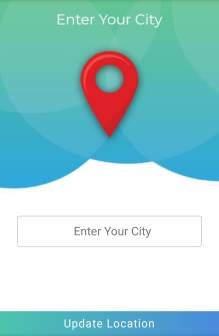 9. Enter your date of birth and tap Update DOB.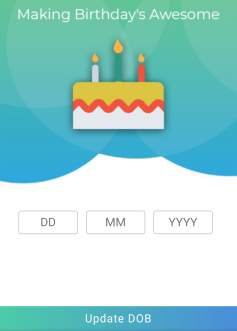 10. Select gender and tap Update Gender.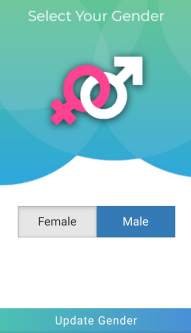 11. A verification email will be sent to your email address. Open the mail and click the verification link.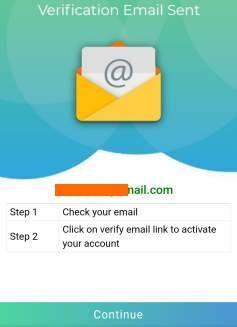 12. Finally your registration is complete. And you have ₹20 in you wallet.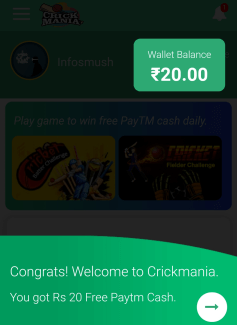 Can I Redeem It?
No you need ₹50 to withdraw from CrickMania.com.
Read: Feature Points Referral Code: Complete Tasks & Earn Money
How to Refer and Earn ₹4:
On CrickMania you can earn ₹4 per friend that registers on the website through your link.
1. From the side menu tap Refer & Earn.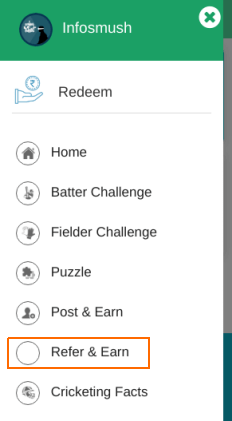 2. Tap Invite Friends.
3. Tap Invite Via Whatsapp or copy your referral link and share it however you want.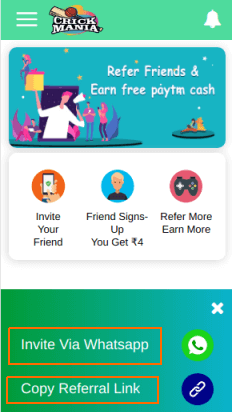 4. You will earn ₹4 for every user that registers through your link and verifies his email address.
How to Earn Free Paytm Cash on CrickMania:
On CrickMania you can earn money in 3 ways:
1. Play Games & Earn Paytm Cash:
Crickmania lets you earn Paytm cash for free by playing cricket related games. Currently, there are only two games on the website:
Batter Challenge
Fielder Challenge
With these games you can earn Paytm cash based on your rank. You just have to play the during the tournament. Your high score will be used to calculate your rank.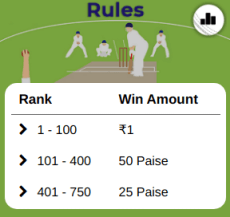 2. Solve Puzzle: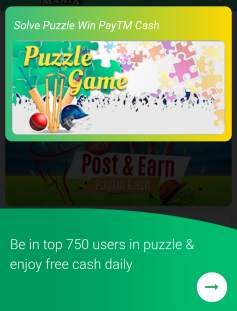 You can also earn Paytm cash by solving puzzles. You need to be in the top 750 users at the end of the day to win free cash.
Your rank will be based on the time taken to solve the puzzle.
3. Post & Earn:
Crickmania lets you earn more paytm cash by posting interesting facts about Cricket. You will earn ₹5 per post that is approved and published.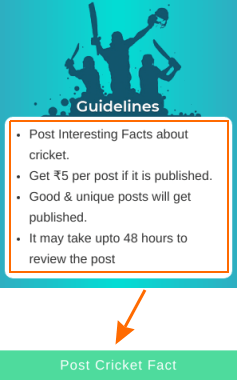 It can take up to 48 hours to review the post.
How to Withdraw Money From CrickMania:
Once you have ₹50 or more in your wallet you can request a Paytm withdrawal.
You can redeem a maximum of ₹100 in a day.
It can take up to 24 hours to process your redemption request.
My Rating: