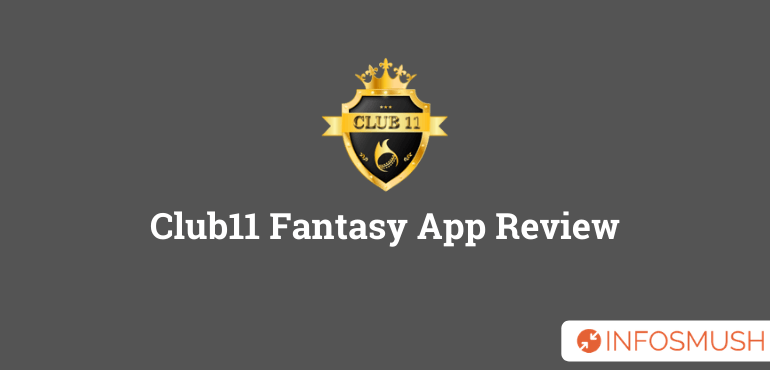 Club11 Referral code is CLUB11-3329519856. Enter it to get ₹100 bonus cash. Fantasy Sports has been rapidly gaining ground in India. That's why there are still many new fantasy cricket apps that are being launched regularly. Club11 is also a new fantasy platform that was launched last year. Like most fantasy apps, it offers the same thing but with some freshness. in this Club11 review, we are going to learn everything about Club11.
Read: Top Fantasy Cricket Apps (2020 Update)
Download Club11 Apk App:
First, click on this link.
If the download doesn't begin, click on the Download App button.
Now, wait for the Club11 apk to be downloaded and install the app.
Follow the steps below to get a signup bonus of ₹100.
Register on Club11 with Referal Code:
1. Open the Club11 fantasy app or you can click on this link to register online.
2. Tap Enter code here.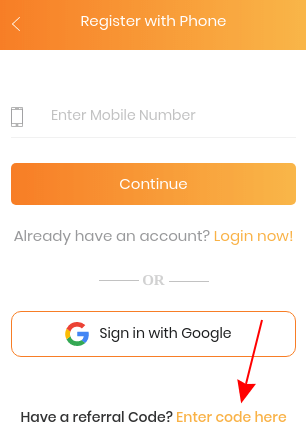 3. Enter this referral code: CLUB11-3329519856 to get Rs. 100 cash bonus.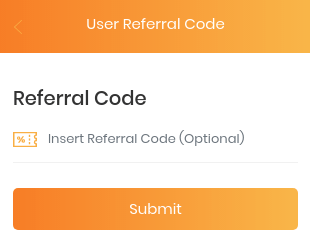 4. Now you have two options: 1. You sign up using your mobile number and email address or 2. Zoom past the signup process by signing in using Google account. Sign up however you want.
5. After sign up Rs. 100 will be added to your bonus wallet.
Also Read: Dream11 Referral Code: Get ₹100 on Sign up
How to Play Fantasy Cricket on Club11
Playing fantasy cricket on the Club11 fantasy app is easy. Don't worry if you have never played any fantasy sport before. In this part, I will show you how you can play fantasy cricket on Club11 and win real cash.
1. Obviously, open the Club11 app first.
2. Now select a match from the Upcoming section.
3. Now tap the Create Team button at the bottom.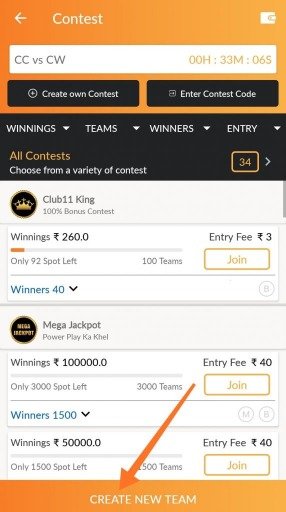 4. If you are creating your team after the playing 11 has been updated you will see Playing
You need to pick 11 players within the credit limit of 100. There are also limitations on the number of players you can pick of a type. For example; you can select 1-1 WK, 3-5 Bat, etc. These limitations are also visible while you are creating your team. You can pick a maximum of 7 players from one team.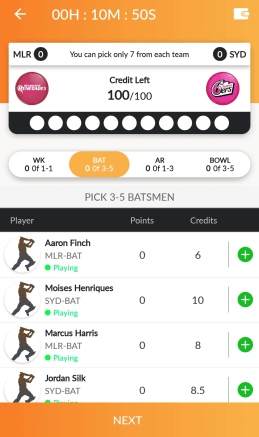 5. Now select captain and vice-captain of your team. Captain gets 2x and vice-captain gets 1.5x points.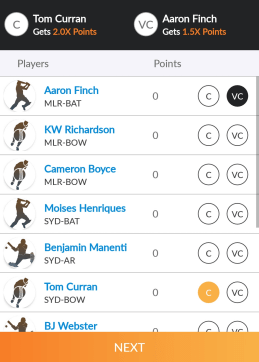 6. Now, this something unique only to Club11 fantasy. You can choose 4-4 power play overs in both the innings. In Power Play overs your players get 2x points.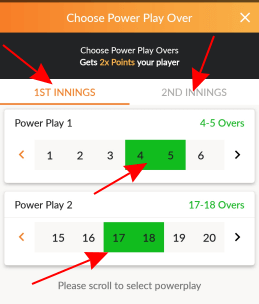 7. Now finally save your team.
8. Now choose a contest and join by paying the entry fee.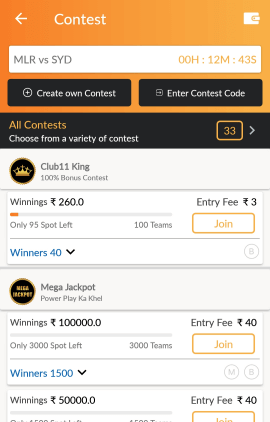 Club11 Refer and Earn
Club11 lets you earn more cash bonuses by inviting your friends. For every friend that registers using your referral code, you both get Rs. 100.
You can earn maximum bonus cash of up to ₹100 at a time.
How to Withdraw From Club11:
Before you can withdraw your winnings you need to verify your account. To verify your account you need to verify your:
Mobile number and email address.
PAN card.
Bank account(Name of the bank, Name of the branch, Account Number, IFSC Code, Name of the account holder)
Steps to Verify Account:
Open the Club11 app and tap the More tab.
Tap Verify Account
Now verify all the required details.
To withdraw your winnings from Club11:
Go to the Account tab.
Tap on Withdraw Cash.

Enter the amount that you want to redeem.
Choose a withdraw option: Bank or Paytm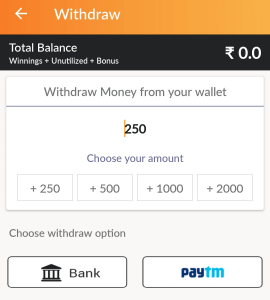 What is Club11 Perks?
Club11 perks is a virtual currency that you can earn based on your performance in fantasy contests. Club11 Perks hold real value and you can use them on club11perk.in to buy products. You can buy items in lifestyle areas such as Clothing, Accessories, Travel, Stay and many more Privileges on Club11.perks.
Club11 Fantasy Points System For T20:
Batting:
Type of Points
Points
Every Run
+0.5
Boundary Bonus
+0.5
Six Bonus
+1
Half-century Bonus
+4
Century Bonus
+8
Dismissal for a duck
Batsmen, Wicket-Keeper & All-Rounder
-2
Bowling:
| Type of Points | Points |
| --- | --- |
| Wicket | +14 |
| 4 Wicket haul Bonus | +6 |
| 5 Wicket haul Bonus | +8 |
| Maiden over | +4 |
Fielding:
| Type of Points | Points |
| --- | --- |
| Catch | +4 |
| Stumping / Run-out (direct) | +4 |
| Run-out (thrower/catcher) | +2/+2 |
Others:
| Type of Points | Points |
| --- | --- |
| Captain | 2x |
| Vice-Captain | 1.5x |
| Starting 11 | +2 |
Club11 Customer Care
Address: C-1025 Shiddhivinayak Business Tower,
Nr. Kataria Automobiles, Makarba, Ahmedabad.
Email Address:- info@Sunbrishztechnosys.com