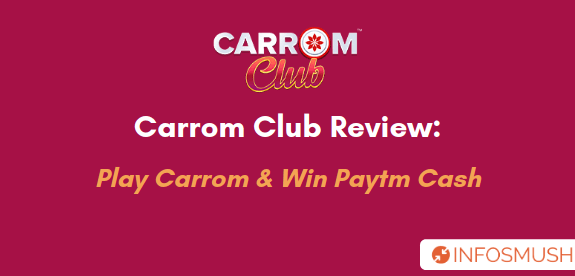 Do you love playing Carrom?
Why not put your skills to the test and also win Paytm cash?
Today I'm reviewing Carrom Club app. Read on to find more about it.
What is Carrom Club?
Carrom Club is an app for Android devices. On this app, you can earn Paytm cash by playing Carrom game. Carrom Club has been developed by PEPPERPOTTS DEVELOPERS Pvt. Ltd, known for creating multiplayer Web and mobile games.
Read:
Carrom Club App Download:
The Carrom Club apk can be downloaded from their website. Or you can simply click the link below to download the app and install it.
There is no carrom club hack or mod apk. Don't waste your time.
How to Register on the Carrom Club App:
1. Open the app and tap Continue. Although the app will ask for permission to read your Phone state you can deny it.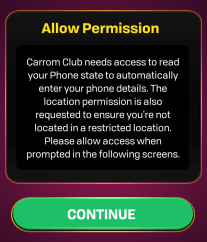 2. Tap Play Cash Games. By tapping on PLAY CASH GAMES you are agreeing that you are 18 years of age or older and not a resident of Assam, Sikkim, Nagaland, Odisha, or Telangana.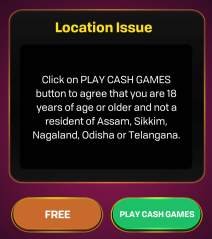 3. Enter your mobile number(linked to Paytm wallet), email address is optional and tap Request OTP.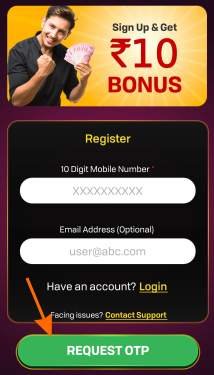 4. Enter the OTP to verify your number and complete your registration.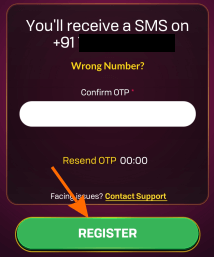 5. Now tap START to start the tutorial so you understand the game controls before the actual match.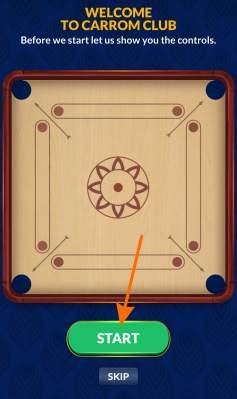 6. Once the tutorial is complete you are ready to play your first mtach. Tap START MATCH.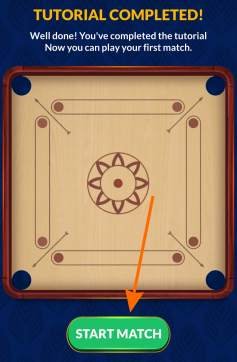 7. The entry fee of the match is ₹5 and the winner gets ₹10. ₹1 is kept by Carrom Club as platform fee.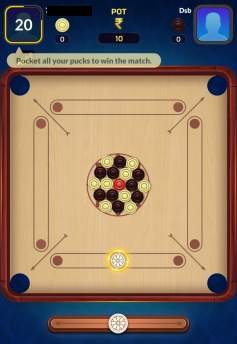 8. So after the match you will have ₹5 bonus cash left in your account. You can earn more bonus cash by depositing cash into your Carrom Club wallet.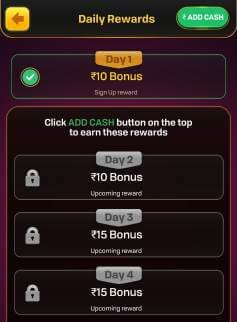 How to Play Carrom & Win Paytm Cash:
1. Open the app and select the app amount you want to play with.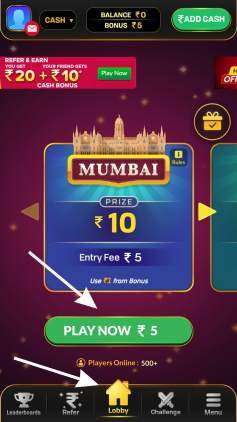 2. Wait until the an opponent is found.
3. Once the opponent is found the match will begin. After that just play Carrom, the winner takes the prize.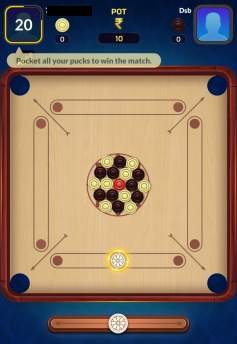 Alternatively you can challenge any online players. To challenge a player, go to the Challenge tab and challenge any player. If the player accepts teh challenge the match will begin.
How to Refer & Earn:
1. Open the app and go to the Refer tab.
2. Now share your referral link with yoour friends.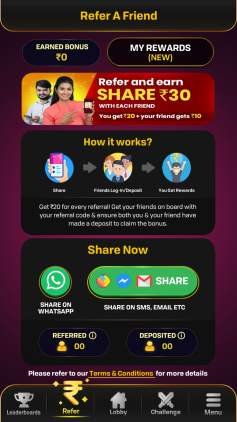 3. You wil earn ₹20 per referral and your friend wil earn ₹10.
4. To claim the bonus both you and your friend need to make a deposit.
5. You can use the bonus cash to play carrom. Bonus cash can't be redeemed.
How to Withdraw Money to Paytm:
1. Open the app and go to the Menu tab.
2. Tap Paytm in the Payments section next to Withdraw.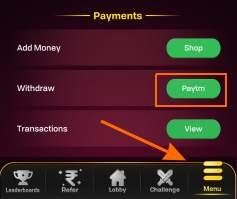 3. Enter the amount you want to redeem and tap Withdraw. The amount will be transferred to the Paytm wallet linked to the number you registered with.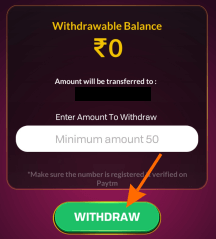 The minimum amount that you can withdraw is ₹50.
If you know any other app where people can play carrom and earn money, comment below.