Premise is a San Francisco, USA based data and analytics company. It helps organizations with actionable real-time data. You can become a contributor and earn money. As a contributor, you can complete tasks that are specific to your location and usually involves taking a picture.
What is Premise app?
Premise is an app available for Android and iOS devices that allows users to contribute to research related to their community by completing tasks and earn money.
Getting Started with Premise App:
1. Download the premise app from Google Play store or App Store(iOS)
2. Open the app and slide through the intro. Sign up with Google or Facebook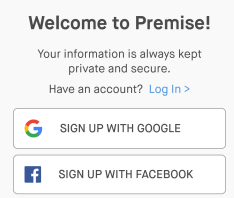 3. Agree to the terms and conditions
4. Allow Premise to detect your location
5. If Premise is available in your area you'll a screen similar to this: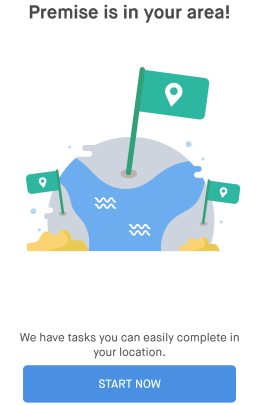 6. Your first task is to take photo of your outdoor surroundings that captures the weather conditions.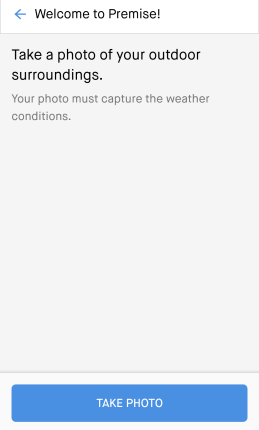 7. Record your location and submit the task
How To Earn with Premise App:
Like I mentioned at the beginning of this review, you will earn for completing tasks. These tasks can include taking a picture of a road, the price of a water bottle, completing short surveys, sharing your opinion, etc.
After sign up, you'll receive a short survey about your demographics. Fill out this survey, this will help you receive more tasks from the Marketplace.
The tasks don't just appear in the app. Before to can complete a task you need to reserve it from the Marketplace. The Task Marketplace is where all the tasks that you are eligible to complete are located. When you select a task the basic information will appear. Based on that you can decide to Reserve the task.
Reserved tasks appear on the home page of the Premise app. You can select a task from there and proceed to complete and earn money when your submission is approved.
Here's how you can reserve and complete a task:
1. Tap the + button: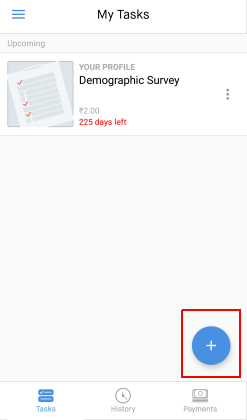 2. This will take you to the Task Marketplace. All the tasks that are available for your area will appear here. Tasks have a time limit within which you need to complete them.
3. Select a task. A sidebar with information about the task will appear. Based on that information you can decide whether you want to reserve the task or not. You can also see the Deadline and reward for the task.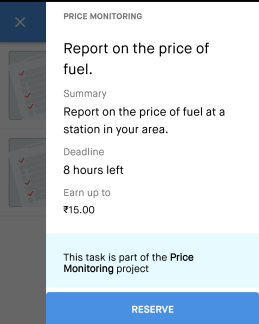 To reserve the task tap on Reserve.
4. Now the task will appear in the My Tasks tab which is the home page of the Premise app.
5. You can complete the task before the Deadline. You will receive your payment after your submitted task has been approved.
Invite & Earn:
I read the old Premise app reviews, and it looks like there was a refer & earn program, but there isn't one now. They still have the option to enter partner code on the signup page though.
How Much Can I Earn?
That really depends on the number of tasks you complete. Although Premise app is available everywhere tasks are not available for all cities.
Premise sends you tasks because its clients need data for their plans. In some countries, governments have also used Premise to ensure that laws & policies are enforced.
So the number of tasks that you receive depends on their clients. While there is no sure way to know how much you can earn with the Premise app in a month or week. It is possible to know how much you will earn per task.
The amount that you will earn for each approved task depends on your country. But it is usually between $0.03-0.050.
Payment Methods & Minimum Payout:
The way you can cashout can also vary from location to location. For example; users from India can redeem their earnings for mobile top-up(minimum ₹10).
The option to cash out through PayPal is available for some countries as well.
You're gonna have to download the app to find out the payment methods and minimum payout for your location.
Conclusion:
If you are looking to earn some extra money doing traveling and completing simple tasks you should definitely try Premise. You can complete tasks whenever you are free. You won't earn a lot but considering the time it takes to complete tasks, you will earn enough.