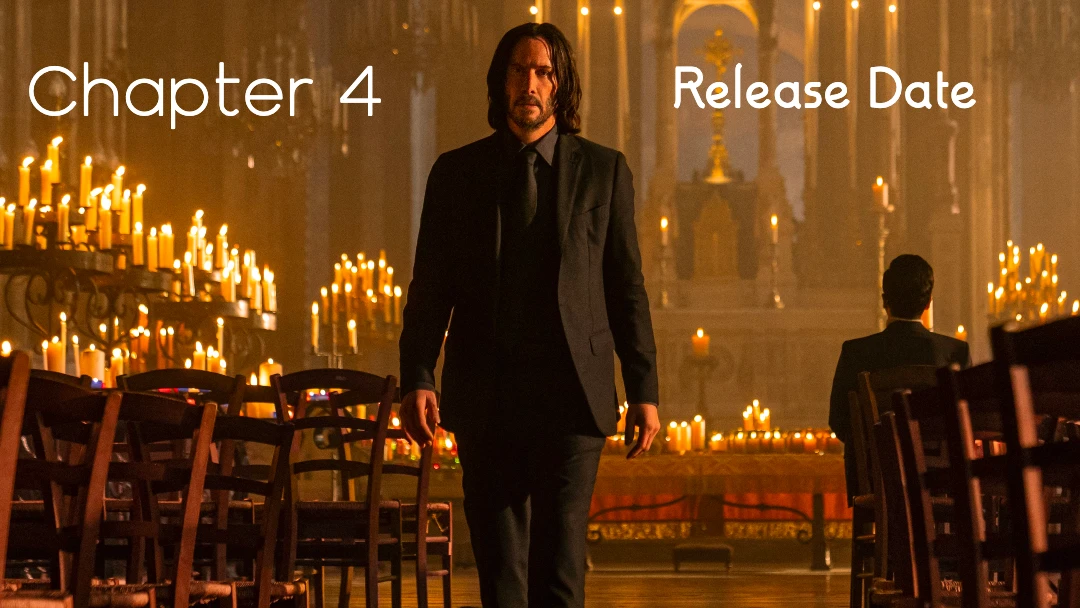 John Wick: Chapter 4, the highly anticipated fourth installment in the action-packed franchise, released in theaters earlier this year in London on March 6th, 2023. It later made its way to Indian theaters on March 23rd, and fans of the series have been eagerly waiting for its online release ever since. Here's what we know so far about John Wick: Chapter 4's OTT release date in India and where to watch it online.
Also Read: Rick and Morty Season 7: Release Date, Plot, Cast and OTT
John Wick Chapter 4 OTT Release Date in India
John Wick 4 is all set to release on Lionsgate Play in India on 23 June this year.
| | |
| --- | --- |
| OTT | Release Date |
| Lionsgate Play | 23 June 2023 |
| Prime Video(Via Lionsgate channel) | 23 June 2023 |
John Wick Chapter 4 Netflix Release Date
While there were reports that John Wick: Chapter 4 would be released digitally on Netflix on May 24th, there has been no official announcement or confirmation from either the filmmakers or the streaming platform.
John Wick 4 Prime Video Release Date
John Wick will likely come on the Amazon Prime Video on rent bases from the Lionsgate channel. So be prepared to pay ₹300-₹500 rent for the title.
The release date of John Wick 4 has not been confirmed for Amazon Prime.
John Wick Chapter 4 DVD / BluRay Release Date
The release date of John Wick Chapter 4 DVD/BluRay has been confirmed- 13 June 2023. You can buy the DV from Amazon.com or any other store.
John Wick Chapter 4 Watch Online in Peacock
However, it's important to note that Lionsgate has recently struck a distribution deal with Peacock, which gives the streaming service exclusive rights to the "Pay 2" streaming window for its films, including John Wick: Chapter 4.
This means that after the movie's initial streaming release on Starz, John Wick: Chapter 4 will be available to stream on Peacock. Although it's not yet clear when exactly the movie will arrive on Peacock, it's likely to be at least a couple of months until fans are able to watch it from the comfort of their homes.
How to Watch John Wick Movie Series Online
For those who haven't watched the previous movies in the franchise, the first three movies are currently streaming on Airtel Xtream(Lionsgate Play), Peacock and Amazon Prime(rent), and Lionsgate, making them a great platform to catch up on the series before the fourth movie releases.
In summary, while the OTT release date for John Wick: Chapter 4 in India has not been officially confirmed yet, it's likely to be available on Peacock after its initial release on Starz. As for when exactly it will arrive on the streaming service, we'll have to wait for an official announcement from Lionsgate or Peacock. Until then, fans can catch up on the first three movies on Peacock and prepare themselves for the action-packed adventure that is John Wick: Chapter 4.