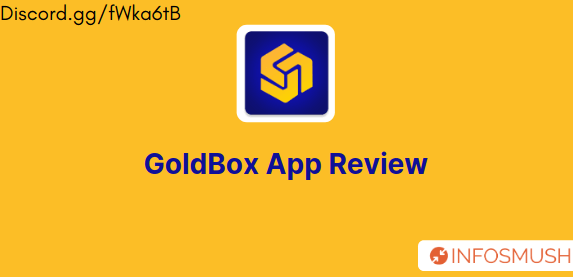 GoldBox is an Android app offered by Grepsale Media which a Tamil Nadu based IT company. The app was first released on March 23, 2019.
Gold Box app promises that you can earn pocket money using it. Let's find that out in this review.
GoldBox Referral Code:
You can enter this GoldBox referral code: 058bd00b12.
How To Register on Gold Box App:
1. Download and install the app.
2. Open the app, swipe right a couple of times and tap Login.
3. Login with Google or Facebook.
4. Enter your mobile number and continue.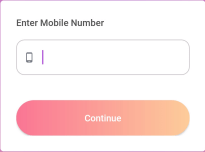 5. Enter OTP.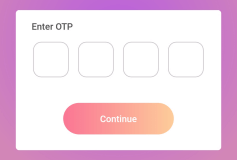 6. Fill the sign up form with required details.
Gold Box Referral Code is- 058bd00b12.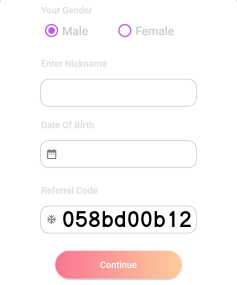 Note: If you aren't automatically logged in, restart the app.
Read: Feature Points: How to Earn Free PayPal Cash
How to Earn on Gold Box App:
Read this section carefully or things might get a little confusing.
There are three things that you can earn GoldBox app:
Coins: This Can't be redeemed for anything.
Gems: These can be redeemed for cash.
Cash: You can redeem it or recharge your mobile.
#1. Earn Cash:
To earn Cash you need to participate in Challenges.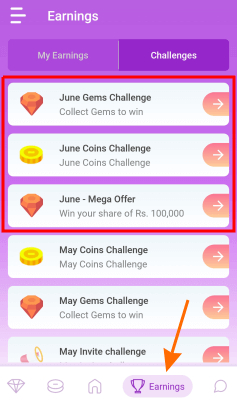 Gold Box holds 3-4 types of challenges every month. You can participate in these challenges and win money according to your rank.
So what determines your rank?
Well, that depends on the challenge.
For example; in the Coins Challenge your rank in the Leaderboard will depend on the amount of coins you earn in that month.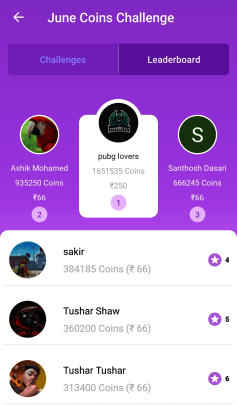 The Gems Challenge works in the same way.
#2. Earn Coins:
There are multiple ways to earn coins.
Just head over to the Coins tab and you will find all the ways to earn coins.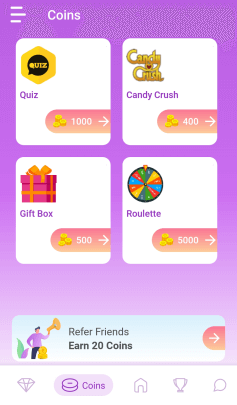 Remember coins are only used to participate in Challenges. Other than that they are pretty much useless.
#3. Earn Gems:
You can earn Gems by:
playing games
downloading apps
completing offers
completing surveys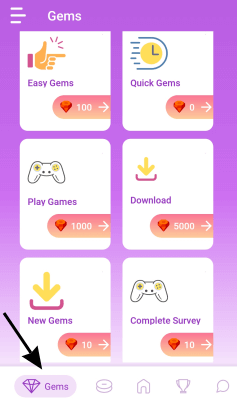 How to Refer and Earn on GoldBox:
If you think you can earn some cash or commission by referring friends, you're wrong.
You will only earn coins.
For every user that enters your referral code during sign you will earn 20 coins.
Here's How You Can Find & Share Your Referral Code:
Go to the Coins tab.
Tap Refer and Earn.
Now share your referral code and invite your friends.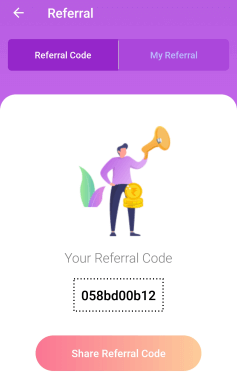 How to Recharge Your Mobile:
The cash you win in the challenges can be used to recharge any prepaid mobile.
1. Open the app.
2. From the Home tab select Recharge Mobile.
3. Enter your mobile number, select operator & recharge amount and tap Proceed to Recharge.
Opinion:
GoldBox seems like a decent app to earn some extra cash on your smartphone. Overall the UI is great and it's easy to whatever you want to do.
However, there isn't a FAQ section where you can go to if things seem confusing.
And I couldn't even find out the payout methods. I have sent a mail to the developers and update this review once I they answer.
Read More: