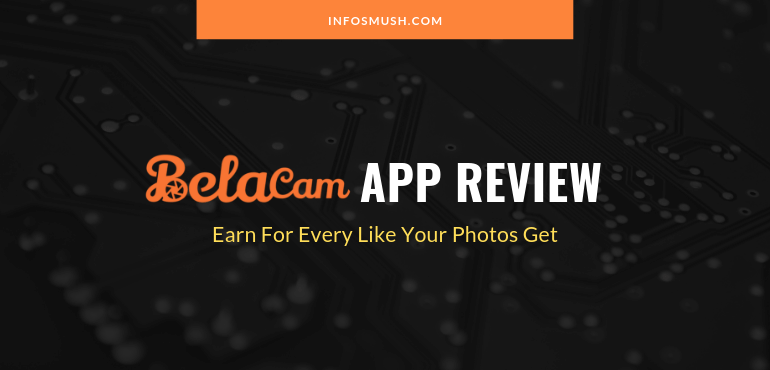 Belacam is a social media app like Instagram where you can share photos. But there is a twist: You will earn money for every like that your photos get.

What is BELA?
ERC-20 BELA is a (cryptocurrency) Token created on Ethereum– a blockchain platform.

How to Earn with Belacam App:
You don't have to work or anything. Just do what you already do on Instagram.
Here's how it works:
For every like that your posted picture gets you will earn 1 BELA. But Belacam is not paying you from its own pocket. The BELA that you get is deducted from the wallet of the user that likes your post.

So when you like someone's post 1 BELA will be transferred from your account to theirs.

You can also refer your friends to Belacan and earn up to $3 per user. Earlier, users were assigned a referral link just after they registered. But now you need to verify your email address and request for the referral link.

How Can You Withdraw BELA:
You can withdraw to any ERC20 BELA wallet.

Belacam charges some fee when you withdraw. That's how they earn. Higher the withdrawal amount lower the fee.

Final Words:
I'll be honest, I don't see this concept sustaining for a very long time. Unless of course, the majority of users are willing to deposit money just so they could like or donate to the creators of the content they appreciate.

And if someone's purpose is to earn money will he like others' posts?

What do you think? Would you try Belacam app?