Nostra pro/Nostra Gamus Pro is a fantasy sports app available for Android users where you can make predictions for various sports including cricket, football, and tennis. For every correct prediction, you will earn points and every incorrect prediction will give you negative points. The more points you earn the higher your rank will be in, meaning more cash. Nostra gamus pro works very much like the SportsQ of LuckyStars app. Don't worry if you don't use that app.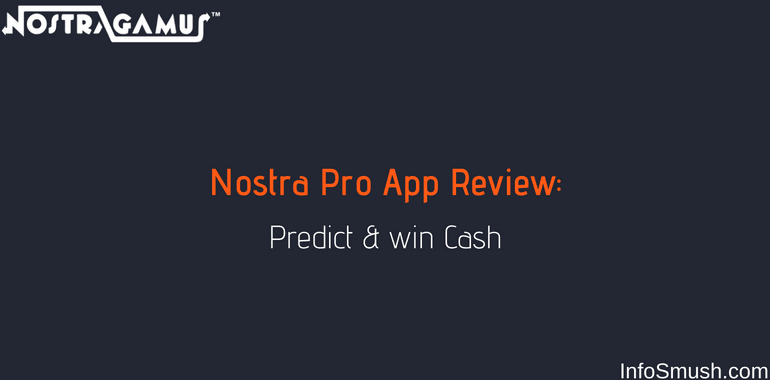 Read:
In this review, you'll learn, how you can earn cash from the Nostra Pro app.
Nostra Pro Referral Code 2021: HIM2880
Enter this Nostra Pro referral code: HIM2880 and get ₹100 bonus cash.
| App Name | Nostra Pro |
| --- | --- |
| Sign up Bonus | ₹100 |
| Referral Code | HIM2880 |
| Refer and Earn | ₹20 |
| Payment Methods | Paytm cash and Bank transfer. |
| Minimum Payout | ₹100 |
But first, is Nostra Pro Legit?
Yes, nostra pro is a legit app and you'll also get a bonus of Rs.100 when you sign up with a referral code like this one- HIM2880.
So, you don't have deposit any money before you try the app, you can use the bonus.
How to Get ₹100 Bonus on Nostra Pro:
1. Download the Nostra Pro app from this link.
2. Install and open the app. You can sign up with your mobile number or with Google account.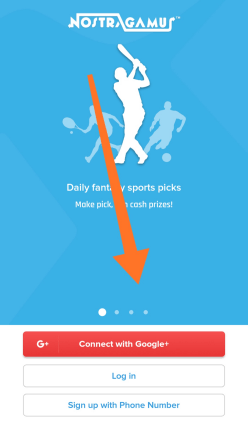 3. Now enter a username and this Nostra Pro referral code: HIM2880. Tick the checkbox to accept the terms & conditions and Update Details.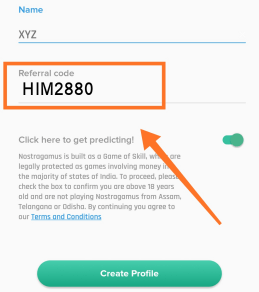 4. Enter your phone number and request OTP.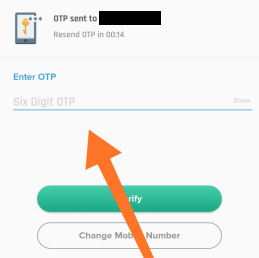 5. Enter the received OTP to verify your number.
6. Rs.100 will be added to your account which you can use to join contests.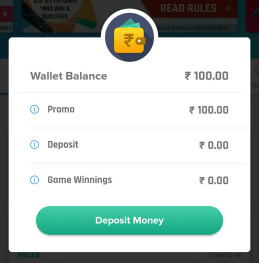 How to Predict and Earn Money on Nostra Gamus Pro app:
It's pretty simple and hassle-free.
Here are the steps to play fantasy game on Nostra pro app:
1. Select a sport for which you want to play the prediction game. Nostra pro has 13 different sports for you to pick from!
2. After that, select a match under that sport and select Picks.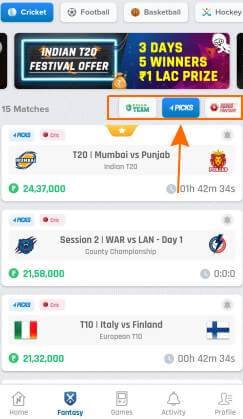 3. Now tap the 'Play' button to make predictions about various outcomes of the match like who will win the match, will any batsman score a century or not, etc. You can also swipe to predict.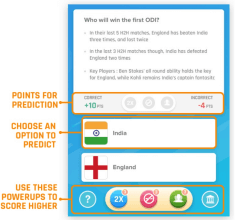 You can make predictions up to 1 hour before the start of the live match(in case of sports like Football, Basketball) and 10 minutes in case of Cricket.
You will earn 10 points for every correct and -4 points for incorrect predictions.
For every match, you will get 3 powerups of each type.
So, what are Power-ups?
Power-ups help you score more points.
How?
There are 3 Power-ups: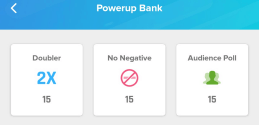 1. Doubler: This doubles the points scored for a prediction. Meaning if you use this power-up for a prediction and prediction is true you get +2×10=20 points. But if the prediction is incorrect, you'll get double the negative points: 2x-4=-8. Be careful when you use this. Because if you use it on a prediction that doesn't come true you will get -8 points instead of -4 resulting extra deduction of 4n points from your overall score.
2. No Negative: Removes negative marking for a prediction. +10 points if correct/ 0 points if incorrect.
3. Audience Poll: This power-up will display how the other players have predicted and obviously it won't make any changes to the points you earn like the other.
You also have a bank of power-ups from where you can transfer a maximum of 1 power-up of each type per game. You can earn power-ups in your Bank by referring users to the Nostra pro app or you can buy them.
For every referral; you will get 2 bundles of powerups in your Powerup Bank.
A bundle is a set of 3 powerups, 1 of each type.
You can change your answers/predictions in the "In Play" tab.
To edit your answers-
Navigate to the "In Play" tab.
Select the contest for which you want to edit the answers.
Select the match, by clicking on "Answers".
Click on "Edit Answer" option on the right side of the questions.
5. After making all the predictions join a Contest. You can join contests by paying the entry fee. Like below is an H2H contest where the entry fee is Rs. 4 and the winner gets Rs.7.
Prize amount and number of winners will depend on the number of entries/participants in the contest.
You can also join contests with multiple sets of predictions(if the contest allows multiple entries). After another entry, you can either copy the predictions you made earlier or do it again. You can use the same amount of power-ups for every entry.
There is also a Free Contes for every match where the top 5 participants win Rs.2-10 each depending on the popularity of the match.
6. Now just wait for the results.
Here's a video of making predictions on Nostra Pro.
Nostra Pro Referral Program: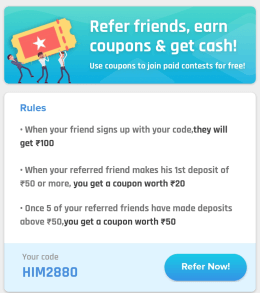 When your friend signs up with your referral code they will get ₹100.
You will get a coupon worth ₹20 when your friend makes his first deposit of ₹50 or more.
Once 5 of your friends have made deposits above ₹50, you get a coupon worth ₹50.
Nostra Pro Fantasy(New)
While earlier you could only predict for cricket and other sports matches on Nostra Gamus Pro, now you can also play fantasy sports.
Playibg fantasy cricket on Nostra pro is not any different from the other fantasy apps. You just have to navigate to the Fantasy section and select an upcoming match. Then just create your fantasy team and join contests.
Your fantasy team consists of 11 players and you need to pick the same within 100 credits. To easily pick the players, you can sort them based on their team, selected by, points and credits.
Select a captain and vice-captain for your team. As usual Captain gets 2x and Vice-Captaon gets 1.5x points. Then save your team and join contest.
On Nostra Pro you can use up to 15% promo balance/cash bonus to join mega contests. But if you are looking for 100% usable fantasy apps-> click here.
Other than fantasy cricket the Nostra Pro app lets you play the following fantasy sports:
Football
Basketball
Hockey
Formula One
Badminton
Kabaddi
Tennis
table Tennis and more
Nostra Pro Games
Now you can also play games and earn real cash on Nostra Gamus app. There are a handful of games that you can play on this app including:
Poker
Rummy
Pool
Cricket Hero
Nostra Quiz and
Tetrix Mania
So you have a lot of options when it comes to winning money on Nostra Pro app. So if you get bored with prediction you can play fantasy sports and if you get bored with that you can play games.
Withdrawal:
You can withdraw your winnings to either Paytm wallet or bank account.
The minimum withdrawal limit is Rs.21 but for the first time, you need to withdraw Rs.100 or more else Rs.20 transaction fee will be charged. After that, no transaction fee will be charged.
Apps Like Nostra Pro: