Ludo wallet is a new ludo earning app from the company that owns Ludo Jackpot that I have already reviewed at Infosmush.com. For some reason they felt the need to introduce another ludo game that you can use to win real cash. Ludo wallet app was launched in 2021 while Ludo Jackpot was released in 2019.
For the best ludo experience you can try ludo apps like Ludo Circle, Ludo Empire or Ludo Skill. All the apps that have been mentioned above are legit. I have also provided payment proofs for you.
Read: Top 10 Ludo Earnings Apps to Win Money in 2021
Download Ludo Wallet App
To download the apk file for ludo wallet app click the link below.
Apk Size: 39MB
Website Link: Ludowallet.com
Also Read: 24 Best Paytm Cash Earning Games (2021 Update)
How to Register on Ludo Wallet App
1. Download Ludo wallet apk from the link above.
2. Tap on Sign up.
3. Enter your name, username, mobile number, email address and password.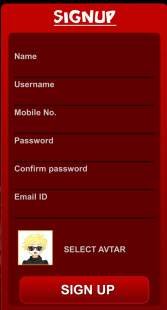 4. Enter OTP for mobile number verification.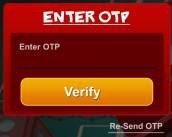 5. You will get ₹10 on sign up.
How to Win Cash on Ludo Wallet
Register by following the steps above.
Now on the home page tap Play Online.
Then select your color, entry amount and the number of players you want to play with(game type).
Wait for other players to arrive.
Once all the players have been gathered the match will begin.
Now just play the game.
Roll the dice and move the pieces accordingly.
How to Withdraw Money
The minimum withdrawal amount is ₹50.
you can withdraw your winnings to Paytm or bank account or via UPI.
Tap on Wallet icon.
Tap Withdraw Money.
Select a payment method and enter the details.
If you select Paytm you will need to enter your Paytm number and the amount you want to withdarw.
And if you select Bank transfer, you will have to enter your bank account details like your account number, name, ifsc code and withdraw amount.