Captcha Job: Work From Home is an app where you can earn money by solving captcha and completing offers, surveys etc. The money you earn can be withdrawn as Paytm cash or you can opt for in-game credits for games like PUBG, Free Fire and more.
Captcha Job app also has a refer and earn program that lets you earn more rewards by sharing your referral code.
Captcha Job Apk Download:
The Captcha Job app can be easily downloaded from the Google Play Store. Just click the link below to download the app.
Download[Play Store] or Apk Download
Captcha Job Referral Code
Use Captcha Job App Referral Code- 163275 during sign up. And also share your own refer code to earn unlimited network income.
| Captcha Job App | Details |
| --- | --- |
| App Name | Captcha Job |
| Referral Code | 163275 |
| Sign up Bonus | Nil |
| Payment Methods | Paytm cash, PUBG UC, Free Fire & PayPal cash |
| Verified | No |
Similar Apps:
How to Register on Captcha Job App
1. First download the app from the Play Store.
2. Open the app and sign in with Google.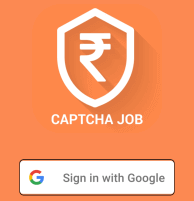 3. Enter your name, phone number and referral code.
Captcha Job App Referral Code is- 163275
4. Now you need to complete two tasks to continue.
For this just click on Share > Press the back button > click Subscribe > again go back to the captcha job app. Both the tasks will be shown as completed, and you can use the app.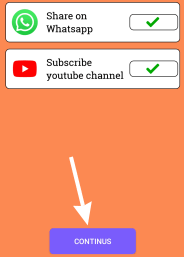 5. Unlike other apps there is no sign up bonus.
How to Earn Money on Captcha Job
To earn by solving captchas follow the steps below-
1. Open the app and select Captcha Entry.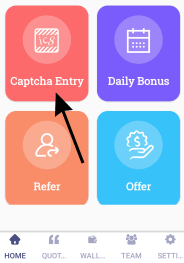 2. Now enter the text/number shown and click Validate.
3. You will get 5 points for successfully solving the captcha. To add the points to your balance click on Add To Wallet.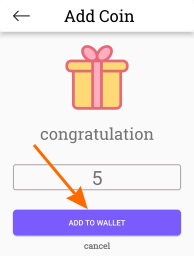 4. An advertisement will be played after which you will see the screen as shown in the image below to confirm that the points have been added to your wallet.
5. You can complete up to 30 captchas every day.
6. So the maximum points that you can earn by solving captchas are 30 x 5 = 150 Points.
Other Ways to Earn Points
#1. Daily Bonus:
Get Daily Bonus of 50 points for just checking in the app.
#2. Offers and Survey
You can also earn thousands of points by completing offers like downloading and answering surveys.
Captcha Job Refer & Earn
1. Open the app and select Refer.
2. Click on Share Now.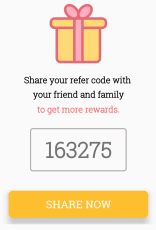 3. Share your referral code with your friends.
4. You will get 200 Points for every user that registers with your referral code.
5. There is no limit on the number of referrals.
Note: This app also offers network income from 14 levels.
How to Withdraw Paytm Cash
1. Go to the Wallet tab and click Redeem.
2. Select the reward you want to withdraw. I'm selecting Paytm.
3. Now select the amount you want to redeem.
4. Enter your Paytm number and withdraw.
5. Other than Paytm cash you can also redeem your points for:
PUBG UC
Free Fire Diamonds
PayPal Cash
My Opinion
Although the Captcha Job app is being popularized as a captcha solving app but is not what it claims to be. It just another app like mGamer, dGamer and other such apps.
And as we have seen before most of these apps are fake or stop paying after a few weeks.
It is still not verified. For more updates join the Telegram channel.