Note: This app is only available as Early Access. So there are many bugs. Currently, the app is completely useless. You can't earn money or share your invite code.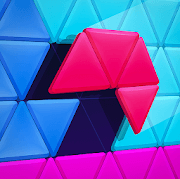 Bounty Puzzle is a puzzle game available on the Play Store for early access. The app is being pitched as an app where you can earn PayPal cash and other rewards by playing puzzle games.
Here are the top 21 games where you can earn Paytm cash by playing games.
Bounty Puzzle Invite Code:
If you cam here looking for invite code, there's none. Like I said the app is only available as early access. Hence, there is no invite code and you can't really earn any rewards.
How to Make Money with Bounty Puzzle:
YOU CAN'T
Just wait until the app comes out of Early Access.
Although, if you want you can still play the games